Nats World Series belly-flop guy Jason Turner talks about his epic slide across the dugout
WASHINGTON - It was the belly-flop heard around the world!
As the last out was recorded by the Washington Nationals to win the 2019 World Series -- Jason Turner took to the top of the dugout at Nationals Park and gave the fans who had gathered for the rainy Game 7 Watch Party an epic treat!
DOWNLOAD: The FOX 5 app for local news and breaking alerts
He tore off his shirt off and splashed down, sliding nearly the whole length of the dugout much to the delight of everyone around him!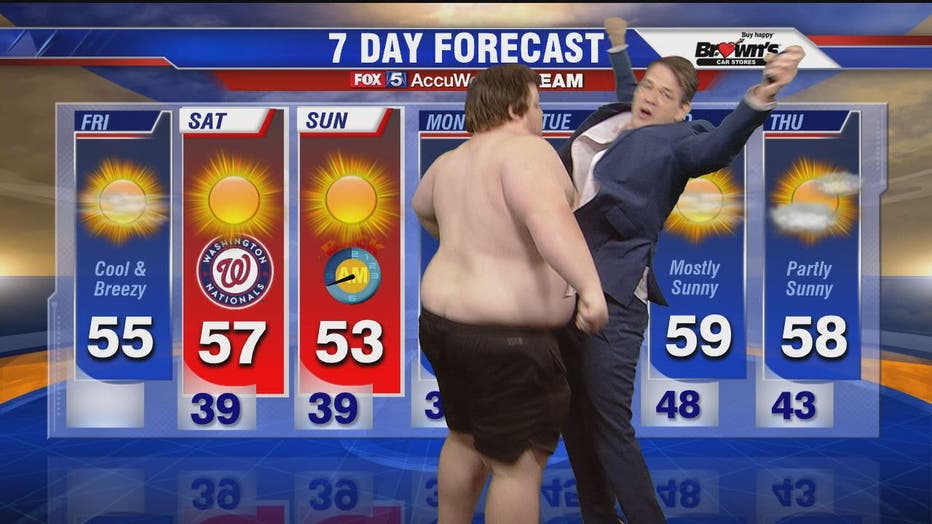 Jason Turner -- better known as the guy who splashed down on the dugout at Nationals Park when the Washington Nationals won the World Series!
He stopped by FOX 5 Friday to talk about his slide that became the talk of the town. Plus, he and Tucker raised the bar during the weather forecast!
Washington Nationals World Series Championship Parade Guide: What you need to know