Nationwide manhunt launched for Ohio rape, kidnapping suspects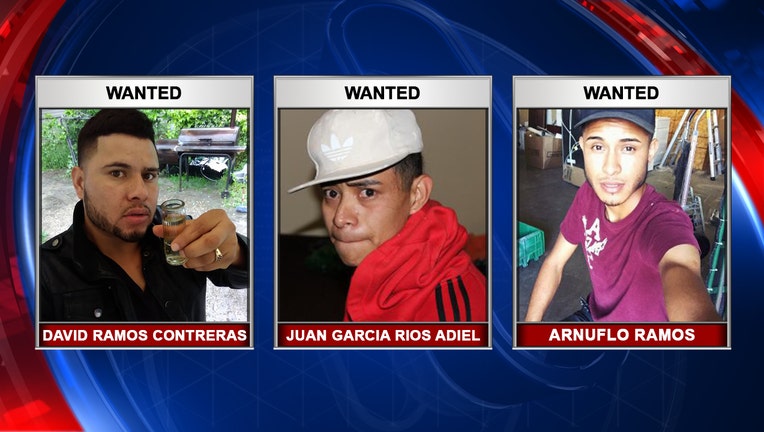 article
BOWLING GREEN, Ohio (FOX 13) - Three men accused of kidnapping and raping two teen girls are now are at the center of a nationwide manhunt, according to the Bowling Green Police Division in Ohio.
Police say they are looking for David Ramos Contreras, 27, of Mexico in connection with the alleged crimes. Police said the two other suspects identified themselves as Juan Garcia Rios Adiel and Arnulfo Ramos, but their dates of birth and other identifying details were still being confirmed.
Bowling Green police said Juan Garcia Rios Adiel possessed a US Permanent Resident ID card out of Fellsmere, Florida, with a listed date of birth as 9/13/98; however, the card was later verified to be fraudulent.
Detectives already arrested Simon Juan, 24, of Guatemala, and charged him with unlawful sexual conduct with a minor.
Nationwide arrest warrants have been issued for Contreras, Adiel, and Ramos on two counts of kidnapping and rape.
The alleged female victims are 13 and 14 years old.
Anyone with information related to the alleged crime, or the whereabouts or identities of the suspects is asked to contact the Bowling Green Police Division (419) 352-1131, Wood County CrimeStoppers at 1-800-54-CRIME, or their local law enforcement agency.