Montgomery County's first sports betting venue opens in North Bethesda
NORTH BETHESDA, Md. - It's been nearly a year since sports betting became legal in Maryland. 
Starting Thursday, Montgomery County – the state's largest jurisdiction – is getting its first sports betting venue.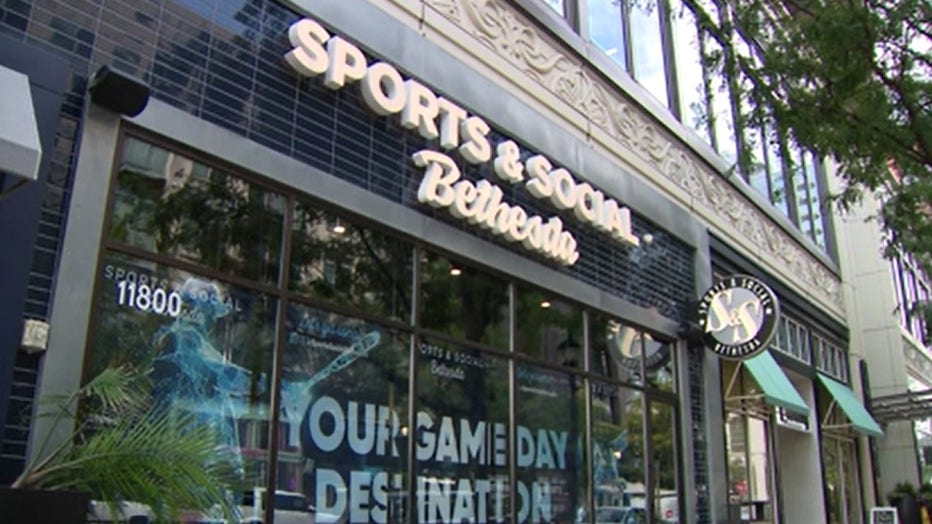 A new Fanduel sportsbook at Sports & Social is now open for business in North Bethesda's Pike & Rose neighborhood. 
A ribbon-cutting ceremony was held Thursday with former Washington Commanders players, and Jeff Lowich, Fanduel's vice president, in attendance. 
Maryland Lottery Director John Martin told FOX 5 that since its launch in November 2022, legal sports betting has generated lots of new tax revenue. 
"So $25 million! Which is right around where we said we'd be in the sports wagering side and to put it in comparative terms that might sound lite, but the important part is that all of that goes to the Blueprint for Maryland's Future Fund," Martin explained.
That fund helps education programs throughout Maryland. Fanduel's opening of its sportsbook at Sports & Social was timed to line up with the NFL season kickoff. 
According to its site, Sports & Social Bethesda offers guests an elevated food and beverage experience with made-from-scratch game-day snacks, curated cocktails, and a beer selection that includes local favorites. The 7,692 square-foot venue has a dog-friendly exterior patio for al fresco dining and a signature Crush Bar featuring a large selection of specialty crush drinks.
The venue is banking on gamblers to come in daily for the big screens, big eats, and big bets.