Montgomery County rape suspect released despite detainee request, ICE says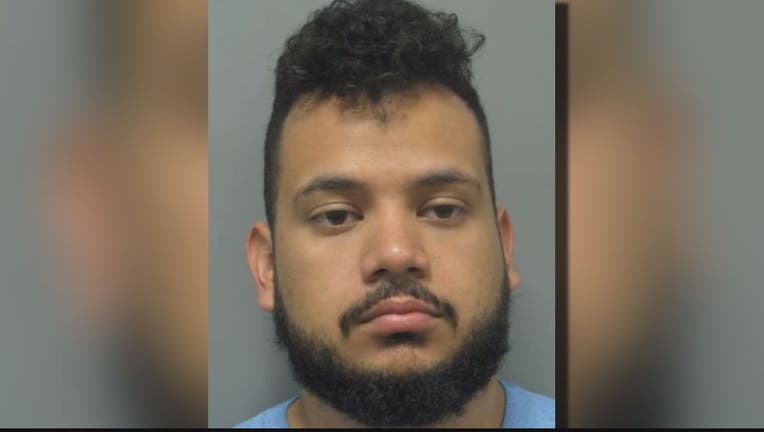 ROCKVILLE, Md. - A Montgomery County rape suspect is free, despite a request from ICE that he remain in custody, officials said on Monday.
According to Immigration and Customs Enforcement officials, they "lodged a detainer on Aug. 12 with the Montgomery County Detention Center" following the arrest of Salvadoran national Rodrigo Castro-Montejo.
The jail, however, declined to honor the detainer, ICE says, and they let Castro-Montejo go.
A statement from Montgomery County indicates that they notified ICE when Castro-Montejo was arrested, and told them he was being processed for release after he posted bail.
They say ICE has not responded to their follow-up.
According to arrest documents, the victim contacted police after the alleged incident at a hotel. 
During the investigation, police say they engaged with Castro-Montejo via text message and he allegedly admitted to the charges.
Montgomery County designated itself for "sanctuary" status in July.
The order signed by County Executive Mark Elrich says that no county agency – including police departments – can cooperate with ICE.
Full statement from Montgomery County DOCR:
The Montgomery County Department of Correction and Rehabilitation (DOCR) received a detainer order from ICE on August 12, 2019 for Rodrigo A. Castro-Montejo, a suspect accused of rape.  The court set bail for the suspect, which Castro-Montejo met.  At 12 p.m. on August 13, 2019,  DOCR contacted ICE via telephone – using a number to a local ICE supervisor provided by that agency for notification purposes – in order to inform them that Castro-Montejo was being processed for release that day.  DOCR released Castro-Montejo at approximately 6 p.m., six hours later.  DOCR has not received a follow-up call from ICE, nor any other communication regarding Castro-Montejo, since notifying ICE of his release.