Man dies from bacterial infection after eating raw oysters sold at Missouri seafood stand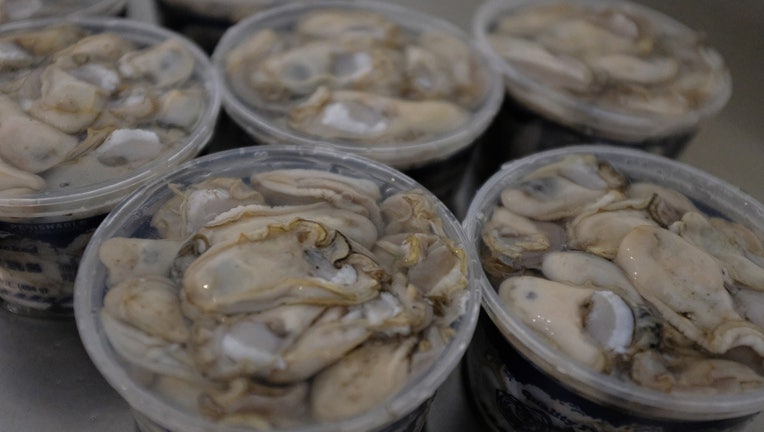 article
Health officials are warning shellfish lovers after a man's death in Missouri has been linked to eating raw oysters sold from a St. Louis seafood stand.
The 54-year-old man died after becoming infected by the bacteria Vibrio vulnificus, which can be carried by oysters and other shellfish, the St. Louis County Health Department said. The bacteria can be found in warm, coastal waters, usually during the summer months. 
The victim, who has not been identified by officials, had consumed raw oysters from the Fruit Stand & Seafood in Manchester, Missouri, sometime in the past week, an investigation found. He was treated at an area hospital and died Thursday. County health officials said they were notified about the case Friday.
Anyone who recently purchased oysters from the establishment should throw them away, the health department warned. 
SHOULD YOU COLLECT SEASHELLS BY THE SEASHORE? HOW SHELLERS CAN PROTECT ECOSYSTEMS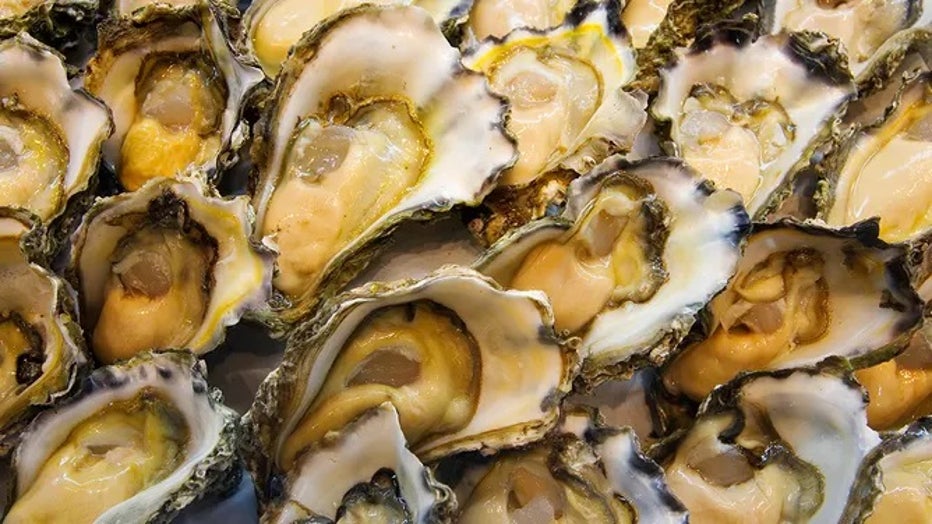 Fresh rock oysters for sale at Sydney Fish Market, Darling Harbour, Australia. (Tim Graham / Getty Images)
There is no evidence that the business did anything to contaminate the oysters, the county said, and were likely already contaminated when the establishment received them. All remaining oysters in the establishment were embargoed by health officials as investigators attempt to determine the source of the oysters in question. 
What are the symptoms of vibriosis?
People infected with Vibrio vulnificus typically begin experiencing symptoms 12 to 72 hours after consuming raw or undercooked seafood, although it may take up to a week before symptoms appear, the health department said. 
According to health officials, symptoms of vibriosis, the disease caused by the bacteria, can include abdominal cramping, nausea, vomiting, fever and chills. Severe illness and death are rare and typically occur in people with a weakened immune system. Doctors advise anyone who has consumed raw oysters and experiences any symptoms to seek medical care immediately.
The mortality rate associated with Vibrio vulnificus infection in the U.S. is approximately 33%, the St. Louis County Health Department reports. Vibrio vulnificus causes more than 95% of seafood-related deaths. 
Infections caused by Vibrio vulnificus are not spread from person to person.
Health officials advise people to thoroughly cook oysters and other shellfish by frying, stewing or roasting to eliminate harmful bacteria and viruses in the meat.