Missing Ellicott City man found critically injured in Columbia woods
ELLICOTT CITY, Md. - UPDATE (2:34 P.M.):  Howard County police say they found Mabee alive but injured in a "densely wooded area" Saturday afternoon in Columbia. He was airlifted to University of Maryland Shock Trauma Center for life-threatening injuries they believe were caused by an accidental fall. 
Police say they found Mabee using a drone. Read the full story below: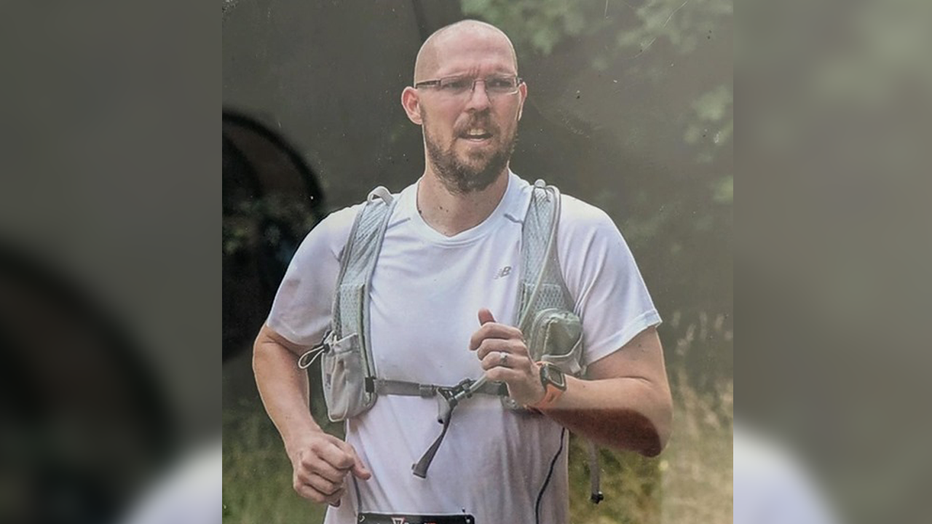 Jason Blake Mabee, 44, was last seen at around 3 a.m. Monday in the area of College Avenue.  (Howard County Police Department)
Howard County police are once again asking the public for their help in finding an Ellicott City man who disappeared shortly after 3 a.m. on July 22.
Jason Blake Mabee, 44, was last seen in the area of College Avenue.
His family is concerned because of some recent health issues.
Police have checked local hospitals and shelters, and other areas near where he was last seen.
They also checked the area around his home in the Chatham area of Ellicott City, and the Red Branch Road and Route 108 area.
They say Mabee is an avid athlete who may be able to survive outdoors for an extended period of time.
Police do not believe he's left the area.
Mabee is a 6-foot-1 white male, who weighs about 200 pounds.
He has a shaved head, and facial hair.
He was last seen wearing black shorts, a gray t-shirt, black socks, and no shoes.
Mabee does not have his cellphone or his wallet.
If you see him, or can help police locate him, call 911.