Missing Atlanta CDC employee reported missing by parents from Maryland, last seen on Feb. 12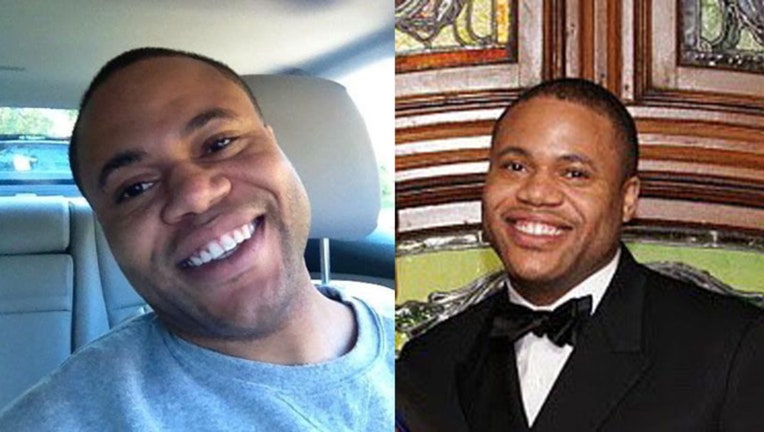 ATLANTA - Investigators are now offering a $10,000 reward for information to find a missing Atlanta man who was last seen on Feb. 12. Police say 35-year-old Timothy Cunningham works for the CDC and was reported missing by his parents, who are from Maryland.
According to investigators, Cunningham has not been seen or heard from since Feb. 12, after leaving work early for feeling sick. He works as an epidemiologist at the Center of Disease Control and Prevention (CDC) in Chamblee.
The New York Times said Cunningham's parents drove all night from their home in Waldorf, Maryland to Atlanta, and arrived on the morning of Feb. 14 and reported him missing that day.
His parents, Terrell and Tia-Juana Cunningham, reported him missing after their son did not report to work on Feb. 13. and could not get in touch with him.
When they arrived, they found the house and the garage were locked, and two windows were open, according to the Times. Cunningham's parents were able to enter his home, but when they saw he wasn't home and his car, phone, wallet were still there, they contacted police.
Atlanta Police are now holding on to his cell phone as part of their missing person's investigation.
FOX 5 Atlanta reports Cunningham had just been promoted to a Commander position under the U.S. Health Service Corps.
Atlanta Police said they no evidence of foul play but are looking into all possible leads.
Investigators say the Cunningham family has partnered with Crime Stoppers of Greater Atlanta and are offering a $10,000 reward for any information that leads to an arrest and indictment in this case.
Police are asking anyone with any information on Cunningham's whereabouts to contact Atlanta police at (404) 577-8477.