Mayor, Congresswoman lead parade pushing for DC statehood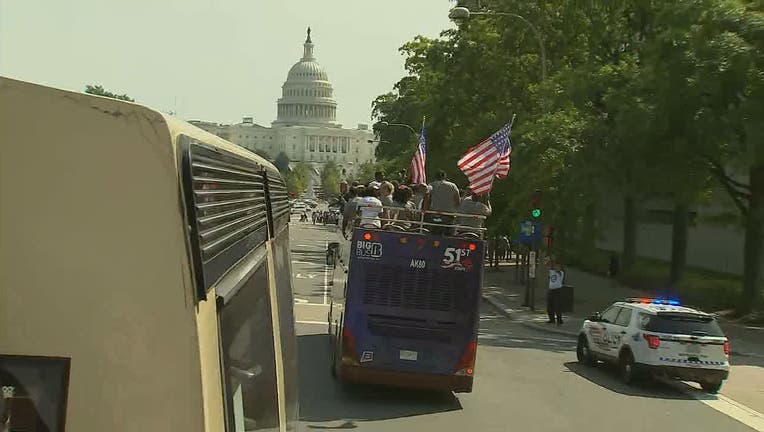 WASHINGTON - D.C. Mayor Muriel Bowser led city officials, veterans and others in a parade supporting statehood for the District.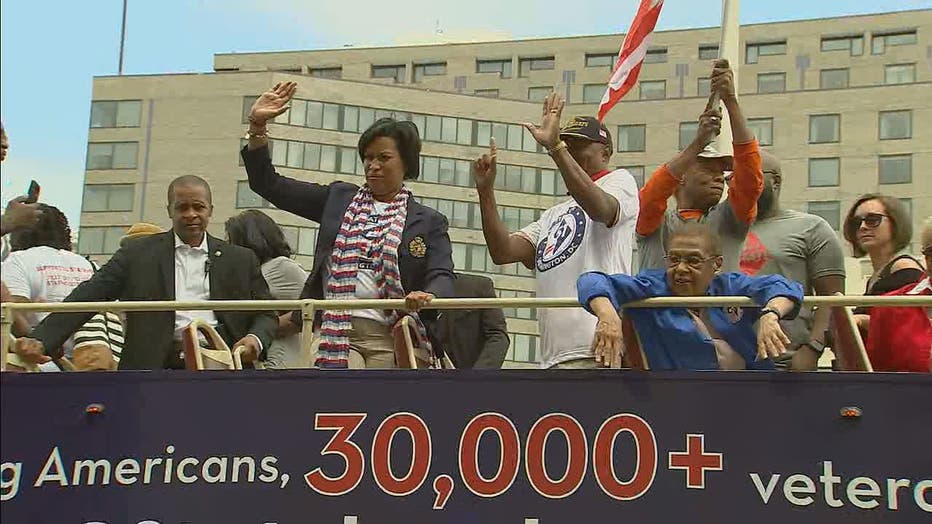 The parade kicked off at the John A. Wilson Building where Bowser, Congresswoman Eleanor Holmes Norton and others boarded D.C. statehood themed buses to chants of "fifty-one!"
The buses road down Pennsylvania Avenue which has been lined with hundreds of 51-star flags.
The D.C. Statehood hearing will be held this Thursday, September 19 at 10:00 a.m. at the Rayburn House Office Building.