'It had to be done': Maryland woman found guilty in brother's 2017 murder, twin sister awaiting sentencing
MONTGOMERY COUNTY, Md. - A Montgomery County court announced Wednesday that a Maryland woman has been found guilty in the 2017 strangling death of her teenage brother. 
A jury found Leaundra Matthews, 25, guilty of second-degree murder in the death of Christian Matthews, her then-17-year-old brother.
Prosecutors say in the early morning hours of March 21, 2017, Christian Matthews was asleep inside the townhouse he shared with his sister on Mondrian Terrace in Silver Spring when he was strangled to death by his sister's boyfriend, Tysean Lipford, and his accomplice, Daniel Howard.
Lipford was found guilty of second-degree murder in January 2019 and was sentenced to 30 years in prison back in June 2019. Lipford admitted to choking the 17-year-old to death while Howard, nicknamed "Ghost," held him down. 
Howard is also facing murder charges. His trial is scheduled for April 2024.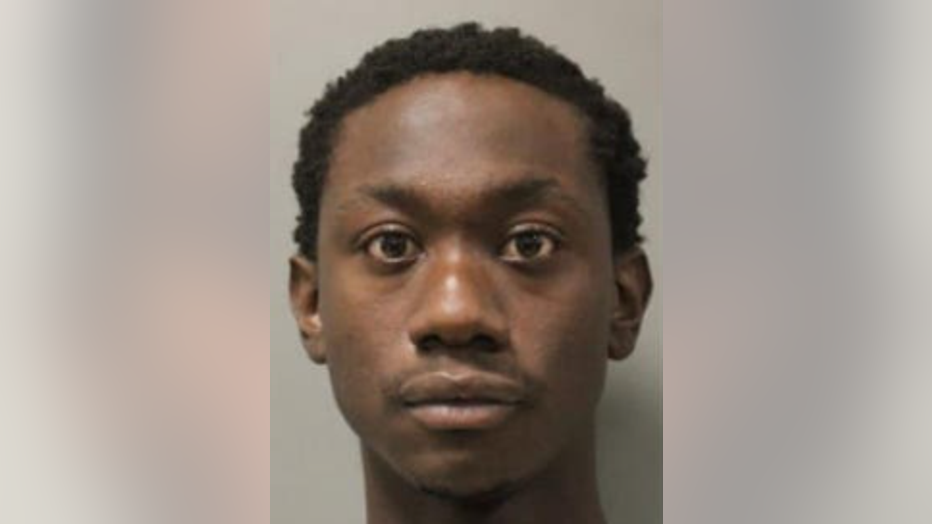 Daniel Howard is also facing murder charges. His trial is scheduled for April 2024.
According to investigators, Leaundra Matthews and her twin sister Lemae Matthews — who has also been indicted — conspired with Lipford and Howard to kill their younger brother. They said text messages between Leaundra and Lipford provided evidence linking the woman to her brother's murder.
They also say Leaundra admitted to her mother and her aunt that she'd helped Lipford kill Matthews and that she had no remorse, saying, "it had to be done."
Leaundra and Lipford had one child together and she was pregnant with their second child at the time of the murder, according to police. Charging documents for Leaundra say she told Lipford that her brother had threatened her and their child and that "he had to go." 
"This defendant was integral to the plot to kill Christian Matthews and served as the driver, both to and from, the scene of the murder. She executed a significant cover-up operation to deflect responsibility, but thanks to the work of the Montgomery County Police Homicide Unit and Assistant State's Attorneys Ashley Inderfurth and Sheila Bagheri, she will now be held accountable," said State's Attorney John McCarthy.
Leaundra Matthews now faces up to 30 years in prison. Her sentencing hearing is scheduled for Jan. 19, 2024 at 2 p.m.
Lemae Matthews pleaded guilty to accessory after the fact to murder in October 2021 and will be sentenced following the conclusion of Howard's April 2024 trial.