Maryland man reels in record-breaking sheepshead fish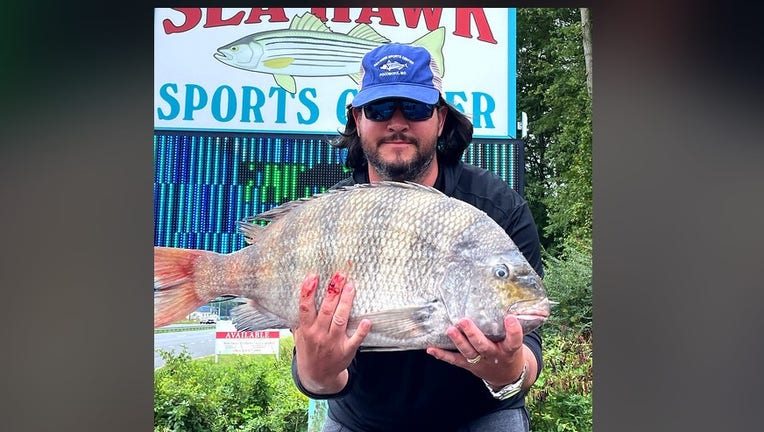 article
BETHESDA - A Maryland man caught a record-breaking sheepshead fish on Sunday. 
Brian Summerlin, of Princess Anne, caught the 16.6-pound, 26.25 inches-long fish in Tangier Sound. 
Summerlin had been catching a mix of black drum, striped bass, bluefish and other species before catching the record-breaking sheepshead. 
"I thought it was a black drum at first, due to the way the fish was fighting with some big head shakes, but then I saw it was a very large sheepshead as it surfaced near the boat," Summerlin said. 
He said he knew the fish was a "contender" to break the state fishing record after checking Maryland's current state records online. The previous record was set in August 2020, at 14.1 pounds. 
After its weight was confirmed at Kool Ice and Seafood Company in Cambridge, the Maryland Department of Natural Resources officially recognized that Summerlin's catch set a new state fishing record in the Chesapeake Bay Division for sheepshead.