Maryland governor says he's 'doing great' on day 5 of chemo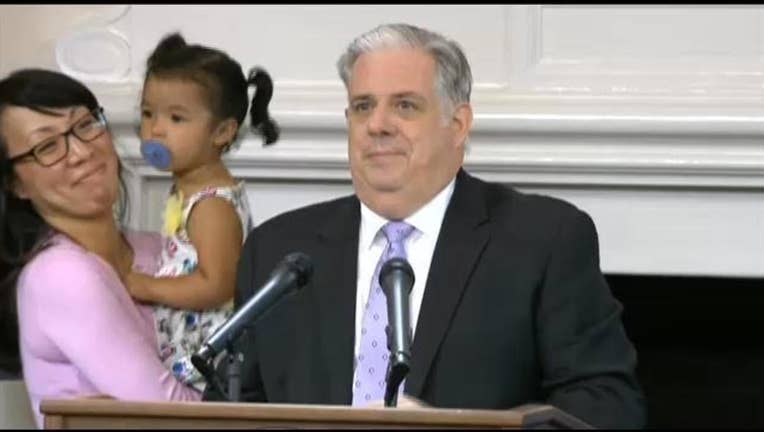 article
ANNAPOLIS, Md. (AP) - Maryland Gov. Larry Hogan is on his fifth day of chemotherapy, but he says he's "doing great" and getting things done from the hospital.
Hogan said in a Facebook post Wednesday morning that he's starting the last day of his first round of 24-hour therapy. The governor posted a photo of himself with his wife and daughter in the hospital. He is expected to leave the hospital Wednesday night.
Hogan is being treated at the University of Maryland Medical Center in Baltimore for B-cell non-Hodgkin lymphoma. When he announced the diagnosis June 22, he said the disease was at an advanced stage but his prognosis was good.
The first-term Republican governor says he has had meetings, caught up on paperwork, appointed several hundred people and reviewed proposed budget reductions.
Copyright 2015 The Associated Press. All rights reserved. This material may not be published, broadcast, rewritten or redistributed.