Maryland Gov. Larry Hogan says bone marrow biopsy is clear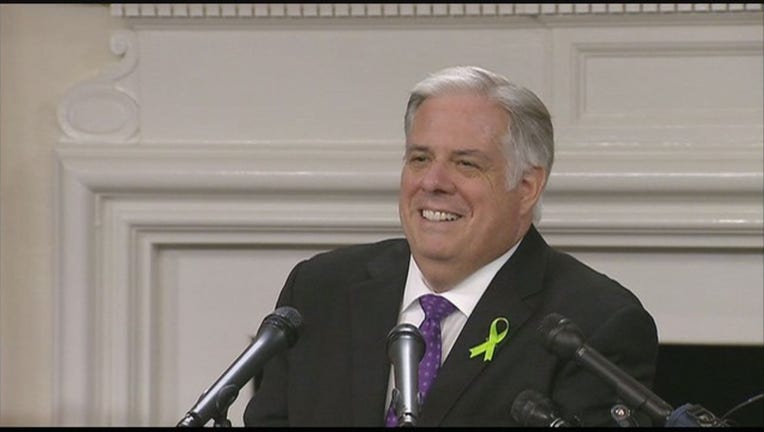 article
By BRIAN WITTE
Associated Press
Hogan made the announcement Thursday at a news conference on transportation, where the news drew sustained applause. Hogan says the fact that his bone marrow biopsy was clear makes his chances "much, much better."
Hogan announced Monday that he has B-cell non-Hodgkin lymphoma.
He says he's scheduled to check into the University of Maryland Hospital Center in Baltimore on Monday, when he'll start four days of chemotherapy.
The Republican governor says he has had an outpouring of support, even from some of his toughest critics in politics. Hogan says he will have a picnic on Sunday with friends before he starts treatment next week.
Copyright 2015 The Associated Press. All rights reserved. This material may not be published, broadcast, rewritten or redistributed.