Maryland Gov. Hogan cancels expected vote on proposed toll lane plan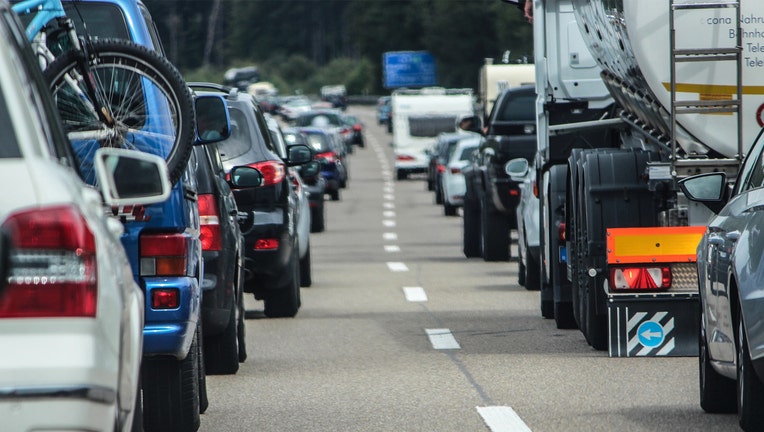 ANNAPOLIS, Md. (FOX 5 DC) - A detour has developed for Maryland Gov. Larry Hogan's $9 billion plan to widen I-270 and the I-495 Beltway with Express Lanes and new toll lanes.
Hogan postponed a Wednesday Board of Public Works vote on the P3 public/private project. The Board Of Public Works is made up of three people: The Republican Governor, Treasurer Nancy Kopp who was appointed by the Democratic General Assembly and Democratic Comptroller Peter Franchot.
Download the FOX 5 DC News App for Local Breaking News and Weather
Kopp's already voted no on the P3 public-private partnership once. Franchot had supported it, but now the governor has canceled the planned vote. The comptroller's office in recent days had voiced concerns over changes to the plan.
The comptroller's chief of staff wrote on Facebook they were promised the I-495 Beltway between I-270 and I-95 would be completed after the lower portion of I-270, and that Maryland would wait for a Federal environmental study before they started buying up the property next to the highway.
On a three-person board, with the governor supporting the project, and the treasurer opposing it, Franchot's swing vote could very well hang on those issues.
This fall, Hogan reached a historic deal with Virginia to restore and widen the American Legion Bridge. Under the plan, express toll lanes would be extended out of Virginia into Maryland. The American Legion Bridge has long been a bottleneck for both states. It has gotten worse in recent years as drivers are forced to merge out of Virginia's express toll lanes, and they cross the Potomac River into Maryland. Maryland currently has no express toll lanes on the bridge or the Beltway.
DOWNLOAD: The FOX 5 DC Weather app for local weather alerts
For his part, Hogan has not been shy about playing hardball with opponents for his plan to widen the roads and add tolls.
"We proposed the only serious solution to this issue," Hogan told a business group this summer in Hanover. "These politicians have done absolutely nothing for decades and they have done nothing but spread misinformation. They have offered no real solutions."
One of those opponents, Montgomery Democratic Councilmember Tom Hucker, organized a rally against Hogan's plan in Silver Spring. Hucker said there were ways to add capacity to the highways without adding tolls, but alternatives are not being considered.
Hucker said he wants to add reversible road lanes without any new tolls.
"People don't know what kind of tolls we're looking at," Hucker said. "People don't know when construction is going to begin, finish or anything because they've just been hiding the ball since the very beginning of this process."
The delayed vote will now push the debate into early next year but that is also when Maryland's Democratic General Assembly goes back into session in January.