Maryland Board of Public Works approves $400 million for Blue Line Corridor project
LANDOVER, Md. - Maryland Governor Wes Moore and other top officials have greenlighted the long-awaited Blue Line Corridor project.
FOX 5's Bob Barnard says the massive redevelopment near FedEx Field could start taking shape as early as later this year.
The new life for this project comes in the way of a vote from the Maryland Board of Public Works.
Moore, Comptroller Brooke Lierman and State Treasurer Dereck Davis approved up to $400 million in bonds through the Maryland Stadium Authority to fund construction of a convention center, an arts and entertainment amphitheater, parking garages and other infrastructure improvements.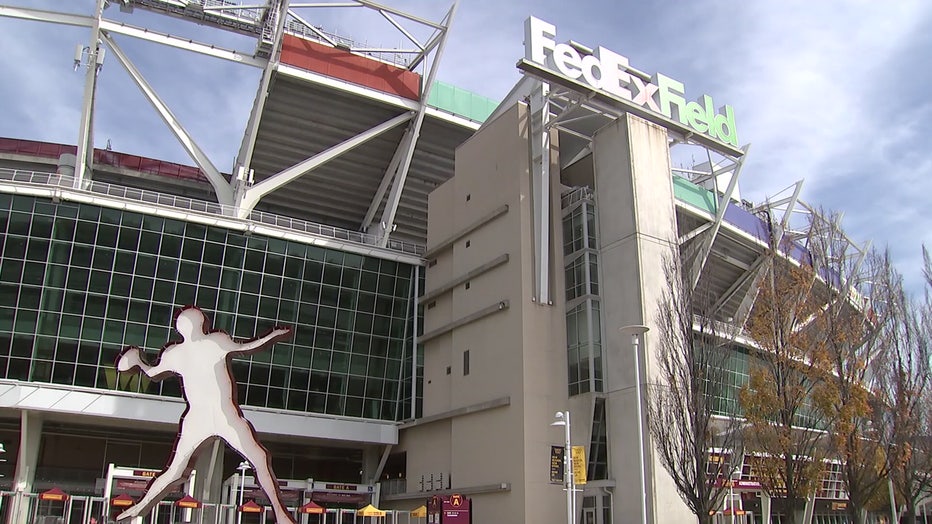 The development will ideally attract restaurants and retail businesses along a redeveloped Central Avenue.
Jolene Ivey, a member of the Prince George's County Council, says this is what was promised to the community when the stadium was built 25 years ago and never came to be.
Whether FedEx Field is actually part of the future of the development of this area is uncertain, Barnard says. The Washington Commanders have a lease to play at the stadium through 2027, but beyond that we're not sure.