MARC trains from W.Va. to DC region to be eliminated if state doesn't pay $3.5M to maintain service
WASHINGTON (FOX 5 DC) - It's a change that could create a commuting nightmare. Some MARC trains taking West Virginia commuters to and from Maryland and D.C. are set to be eliminated soon.
It will put West Virginia commuters in a very tough spot and potentially hundreds more cars on the road.
Currently, there are three trains that come from West Virginia in the morning and three that go back in the evening. But West Virginia has never paid for that service, it's Maryland that does. And Maryland says the free ride is over.
Maryland Department of Transportation told West Virginia it needs to pay $3.5 million to maintain train service in 2020, with the feeling being, Maryland taxpayers shouldn't have to foot the bill for riders in another state.
West Virginia's Legislature only provided $1.1 million which MDOT says is only enough for one round trip train. The change is set to happen in November.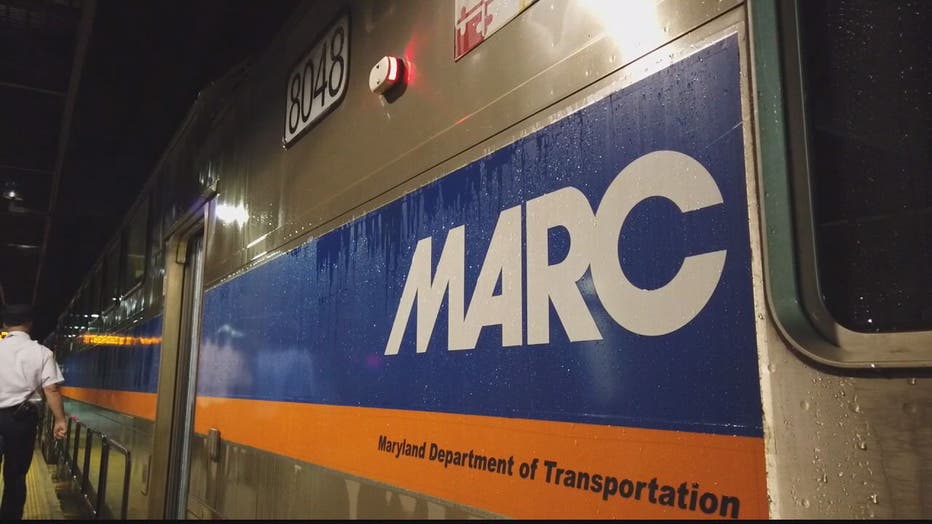 Rod Snyder, who's commuted from West Virginia for 17 years, says he's heard about this potential change for a year or two, but when he spotted a notice recently on the train, he knew rumor was becoming reality.
"Right now we have three trains in the morning and three trains in the evening. If you go to one, it makes the service almost unworkable, there's no flexibility at all on the schedule," said Snyder. "The hours really don't make sense for almost anyone I've talked to, so it basically renders the entire service to West Virginia unusable."
This won't impact service levels at any Maryland train stations, except for the fact the nearest station to West Virginia, Brunswick, will inevitably become more crowded.
This could also impact other commuters with extra cars on the road.
MDOT is holding a public hearing on Sat. Sept. 7 in Charles Town West Virginia. It's 10 a.m. to 12 p.m. at Charles Town Library (200 E. Washington St.).
The thought is there will be a huge turnout, and people are holding on to hope maybe somehow this can be turned around.