Man uses scissors to rob Arlington bank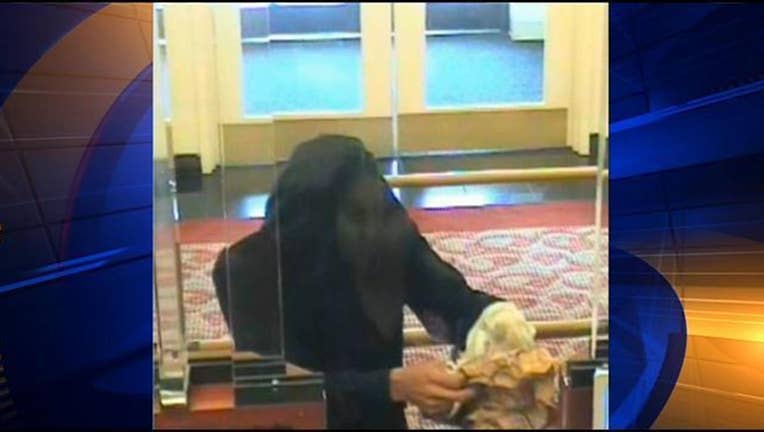 article
Arlington County Police need your help finding the man who used a pair of scissors to rob a bank.

A surveillance photo shows the man officers say robbed the Capital One Bank in the 4700 block of Lee Highway Monday evening.
Investigators say he robbed the bank while waving a pair of scissors and fled with an undisclosed amount of cash.

The FBI is offering a reward of up to $5000 for any information that leads to an arrest.
Authorities are also looking for the men responsible for three other bank robberies in D.C. and Northern Virginia that happened within the last seven days.