Man shot in 3rd Street Tunnel after crash escalates into argument in DC, police say
WASHINGTON (FOX 5 DC) -  An investigation is underway after a shooting was reported in the 3rd Street Tunnel Tuesday afternoon.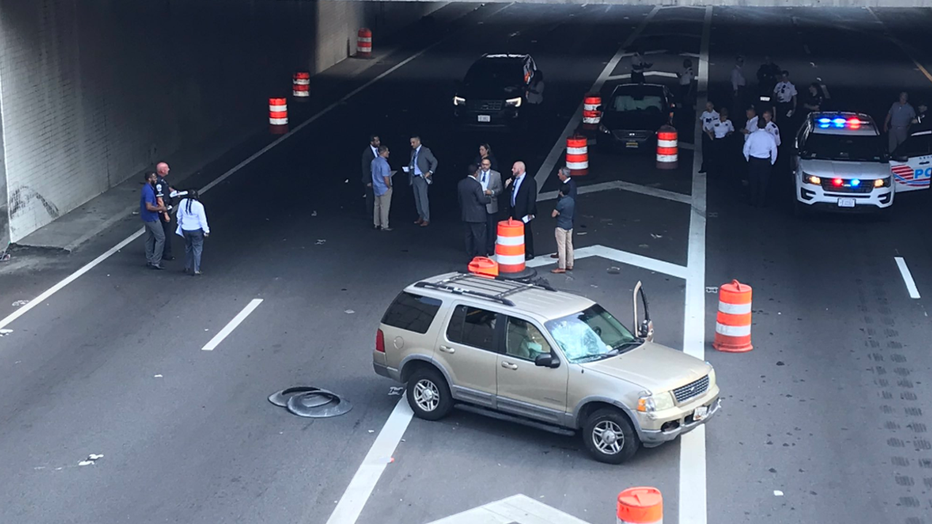 Police say a man, who was driving an SUV, was shot at around 3:30 p.m. after a rear-end crash escalated into an argument. 
A person took out a gun and shot the driver, who had caused the crash, police say. He is getting treatment at a local hospital and police say his injuries are likely serious.
Police are looking for a dark blue sedan with severe damage to its rear with a bike rack attached. A man and a woman were reportedly seen in the vehicle, which was last seen heading in the direction of Massachusetts Avenue.  
The northbound lanes of the tunnel have reopened following an investigation.