Man passing DC deli shot, killed after argument escalates
WASHINGTON - A dispute inside a Northwest deli Thursday afternoon escalated into shots being fired, and police say now a man is dead.
The victim, according to D.C. police, did not appear to have been involved in the original altercation. At this point in the investigation, authorities believe he just happened to be walking in the area when the fight spilled outside the deli and into the street.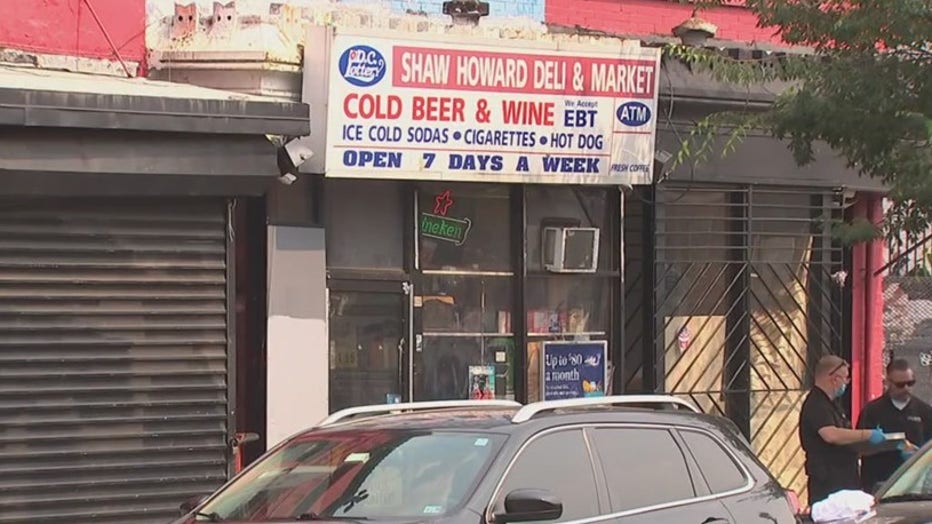 After receiving calls for a shooting, police responded to the 1900 block of 7th Street in Northwest just after 1 p.m. where they said they found a man suffering from a gunshot wound to the body. 
The victim was taken to a local hospital where he was pronounced dead. 
"It just goes to reaffirm we have way too many people in our streets in the District of Columbia carrying illegal firearms who have no business carrying illegal firearms," said Third District Commander James Boteler during a press conference at the scene of the shooting. "We do our best every single day as an agency and our federal partners to take guns off the street, and we do it very well. Unfortunately, there are too many people carrying firearms, and simple verbal disputes leading to gunfire is unacceptable – especially here in Washington D.C."
A suspect has been arrested, and a weapon has been recovered, Boteler said. Police are still investigating what led to the incident. 
This is a developing story. Check back with FOX 5 for updates.