Man in US illegally accused of sexually abusing two children in Montgomery County: police
MONTGOMERY COUNTY, Md. (FOX 5 DC) - Another man in the country illegally is accused of sex crimes in Montgomery County. That makes six arrests in just the last months, a string of cases that's prompted national scrutiny about the county's sanctuary status.
Nestor Lopez-Guzman, 21, is accused of sexually abusing a 12-year-old girl and her brother. According to arrest records, the girl says she was abused over six months.
Police say Lopez-Guzman admitted he inappropriately touched the boy's genitals telling investigators "the touching was a joke common in El Salvador."
He's charged with two counts of sexual abuse of a minor.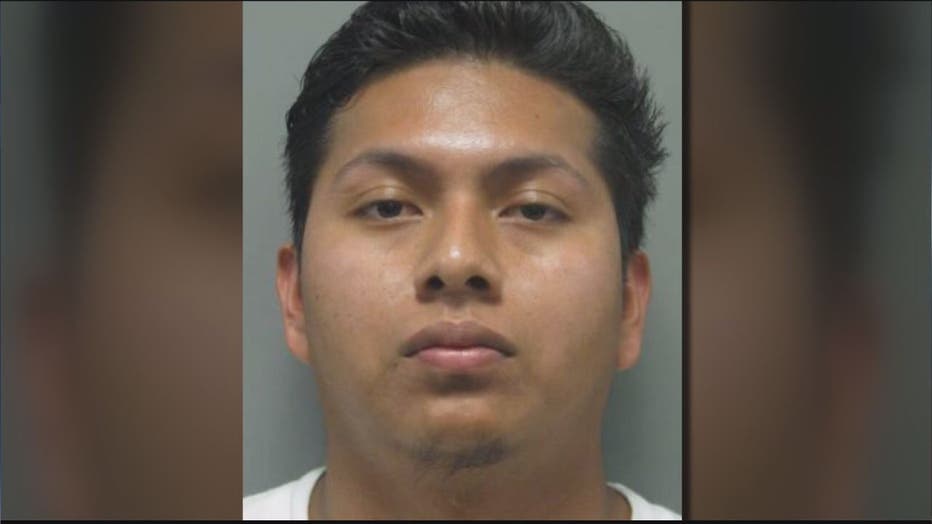 He was arrested in July, and ICE says it lodged a detainer just last week. ICE says agents took Lopez-Guzman into custody from the Montgomery County Detention Center, but then released him the next day after he posted bond. 
According to an ICE spokesperson, custody decisions are made on a case-by-case basis based on a variety of factors including criminal record, history of immigration arrests and violations, and ties to the community.
Other recent cases involving sex crimes by undocumented immigrants include two men accused of repeatedly raping an 11-year-old in Germantown and a man accused of raping a 16-year-old at knifepoint.in Germantown.
The case that's gotten the most attention involves a man accused of raping a woman at a Rockville hotel who walked free from the Montgomery County Detention Center after posting bond despite an ICE detainer.
The county says it contacted ICE about the release, but ICE says the county didn't go through the proper channels to notify them.
These cases have brought new scrutiny to an order signed by Montgomery County Executive Marc Elrich last month telling county agencies not to ask people about their immigration status or cooperate with ICE.