Man found dead in burned DC apartment building died from blunt force trauma: police
WASHINGTON - Authorities say the death of a man who was found inside a burned D.C. apartment building earlier this year has been ruled a homicide.
D.C.'s chief medical examiner ruled that 64-year-old James Lavender died from blunt force trauma.
His remains were found on April 22 inside a unit in the 1400 block of Saratoga Avenue after firefighters extinguished flames from a fire.
D.C. police are offering a reward of up to $25,000 for information which leads to the arrest and conviction of the person responsible.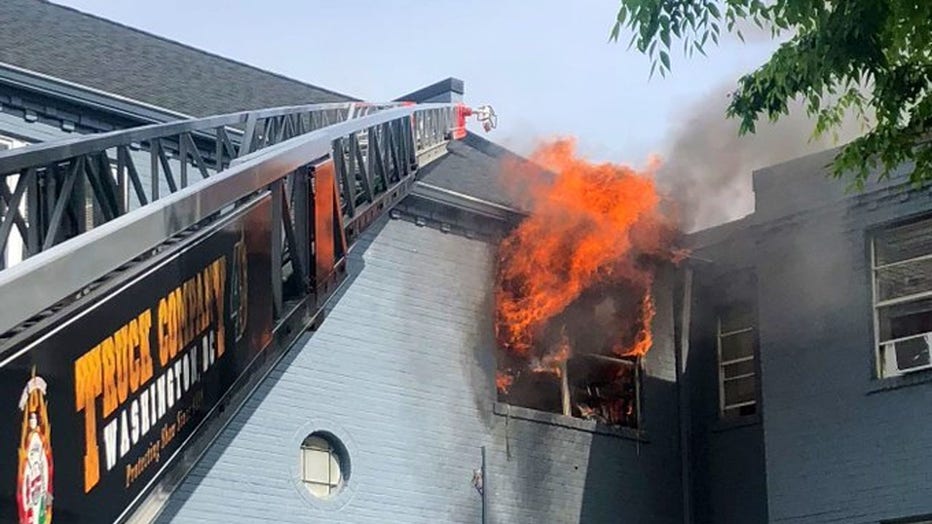 Man found dead in burned DC apartment building died from blunt force trauma: police (DC Fire and EMS / @dcfireems)