Man dies after cargo train crashes into pickup truck in Haymarket
HAYMARKET, Va. - A passenger in the Chevy Silverado that collided with a cargo train Monday evening has died, according to Prince William County police. 
On Tuesday, police identified that passenger as 26-year-old Emerson Lisandro Martinez Mejia of Manassas. The 42-year-old driver, police said survived the horrific crash near James Madison Highway and Kapp Valley Way.
Prince William County police said around 6:27 p.m. a cargo train collided with the pickup truck on a private railroad crossing in the area. After investigating the matter, police revealed the driver of the 2004 Silverado was traveling northbound on Kapp Valley Way and failed to stop at a sign prior to the railroad crossing and proceeded to cross over the tracks.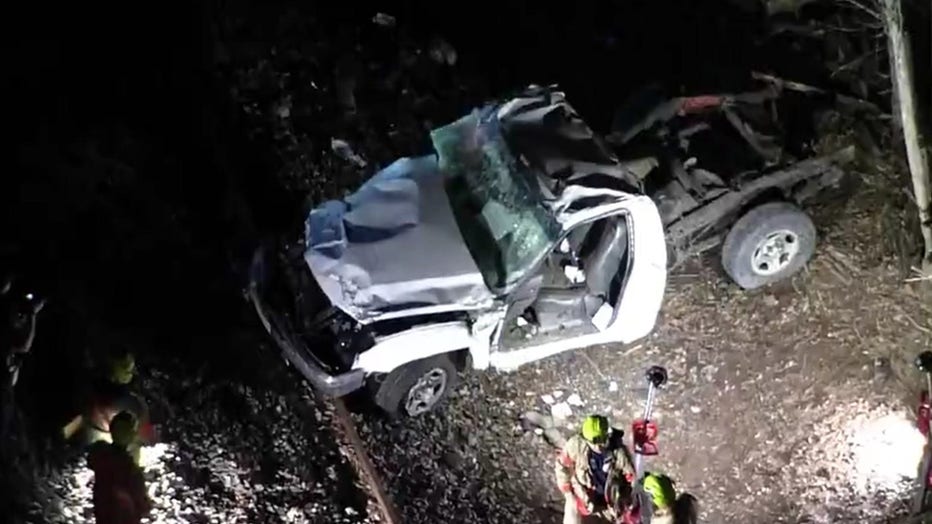 The impact of the collision caused the truck to temporarily leave the roadway and land upright several hundred feet from the railroad crossing in an easement of the railroad tracks, police said. 
First responders pronounced Mejia dead at the scene. The driver of the Silverado had to be extricated from the truck and flown to an area hospital where his injuries, police said, were determined to be non-life-threatening. No other injuries were reported.