Man charged with murder months after wife was found stabbed to death at historic Hagerstown home
HAGERSTOWN, Md. - A Hagerstown man has been arrested in connection to the stabbing death of his wife. 
On Sept. 5, a grand jury indicted 41-year-old Anthony Lee Donnelly for the murder of his wife, 37-year-old Rachela Virginia Disandro. 
Donnelly was taken into custody on Thursday, Sept. 7 and brought to the Washington County Detention Center for processing. 
On the morning of May 26, Disandro was found dead at the historic Jonathan Hager House in Hagerstown City Park.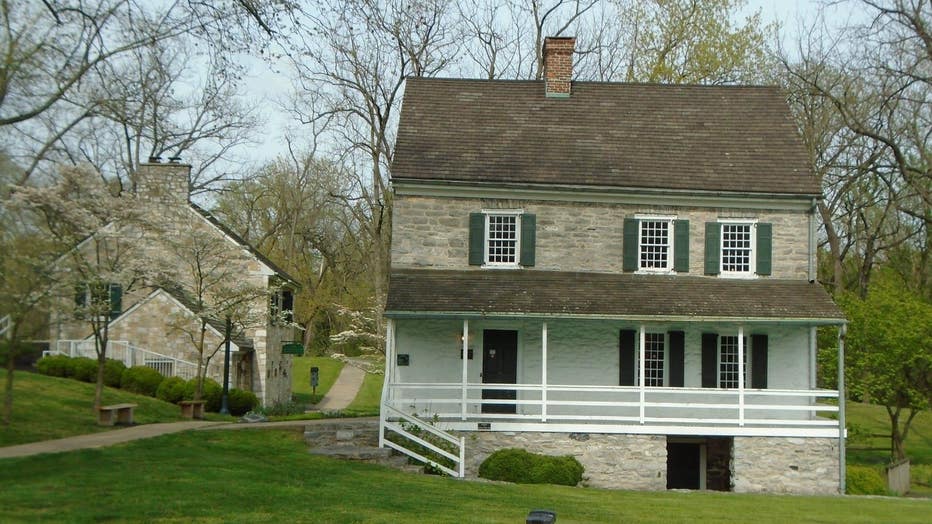 Jonathan Hager House Museum (Credit: City of Hagerstown) 
Disandro had been known to sleep at the location but when she was found unresponsive in a stone alcove beneath the porch of the house, police began investigating her death as a homicide. 
At the time, they noted that it was likely that Disandro knew her attacker. They did not release her manner of death at the time. 
The indictment alleges that Donnelly stabbed Disandro to death. He has been charged with murder, assault, reckless endangerment and intent to injure with a dangerous weapon.