Magruder High School shooting victim's mother opens up to FOX 5 one year after tragedy
DERWOOD, Md. - This Saturday marks one year since a shooting occurred inside the boy's bathroom of Col. Zodak Magruder High School, forever changing two teens, their families, and the entire school community.
The shooting also sent shockwaves throughout Montgomery County. 
It was the first time a shooting had taken place inside a county school, according to Montgomery County leaders.
FOX 5 spoke one-on-one with the mother of the student shot ahead of the one-year mark.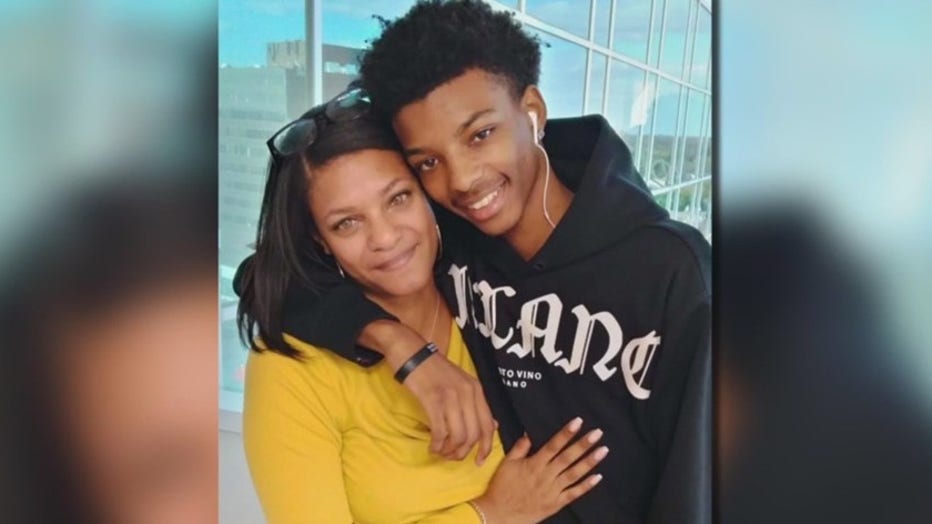 Karen Thomas (L), DeAndre Thomas (R)
Karen Thomas says she's grateful her son and family made it to this point. However, there is still a long road to recovery ahead.
"Pure fear. Like your whole world stopped. Felt like my heart was ripped out of my chest," said Karen Thomas, looking back on that day and the long months that followed, "It's not comfortable to be unsure about your child's livelihood. And it's tough to watch them fight for their life and um, see them under certain physical conditions. It's been tough to maintain and be supportive and strong. But we've somehow gotten here a year later. And we have a ways to go. But I'm thankful that the worst part is over."
READ MORE: Mother of Magruder shooting victim says school leaders never contacted her
On January 21, 2022, a shooting inside a boy's bathroom at Magruder High School sent the school into an hours-long lockdown. The shooter, another Magruder student named Steven Alston Jr., was found two hours later in a classroom, with dissembled parts of a ghost gun also discovered in that same room.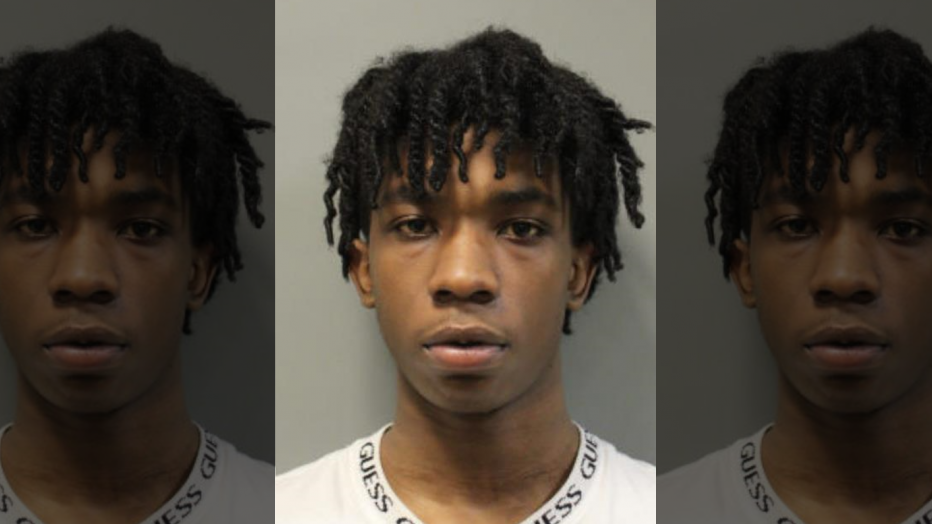 The bullet hit the then-15-year-old Thomas in the hip area, shattering his left pelvis and destroying part of his lower intestine. His attorneys said he almost died. The teen underwent 10 surgeries, prolonged intubation, renal failure, and sepsis. He also suffered bed sores. FOX 5 was told doctors were not able to close Thomas' wound until Feb. 23, just over a month after the shooting.  
"With every step forward, we were just always conscious of a step or two backward. 'Cause while I was grateful that he opened his eyes, I didn't know if his mind was going to be the same. Or we still weren't out of the woods with his organ failure," Karen Thomas said. 
Thomas says thankfully her son is still healing. Doctors were able to keep DeAndre Thomas' leg, but he did have to learn how to walk again.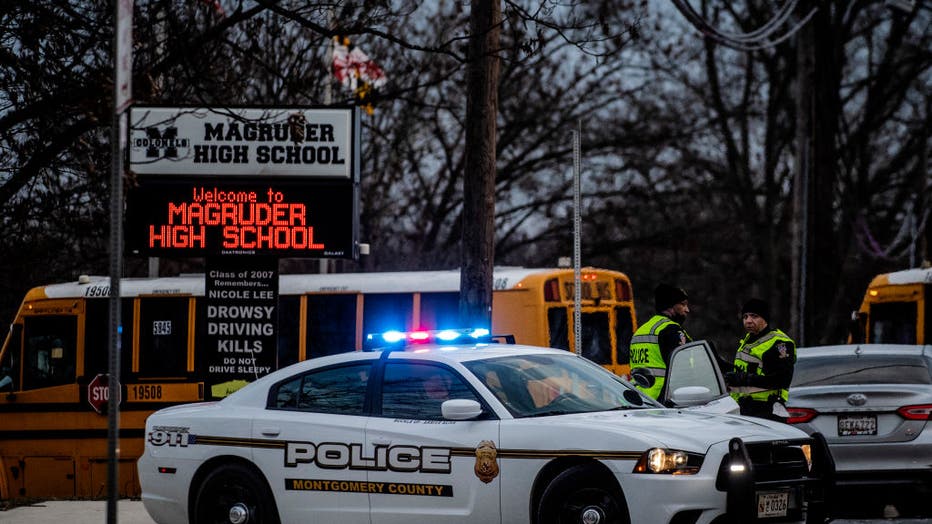 DERWOOD, MD - JANUARY 21: Police block the entrance to the school after SWAT team responds to shooting incident at Colonel Zadok Magruder High School in Derwood, MD. (Photo by Bill O'Leary/The Washington Post via Getty Images)
This past November, Karen Thomas sued the Montgomery County School Board and County Executive on behalf of her son. The lawsuit argues MCPS was negligent in removing the school resource officers during a time of "significantly increased violence." Thomas says she does believe having an SRO there would have prevented this shooting.
"Kids having someone they feel they can trust," she emphasized.
FOX 5 asked if she had any reservations about sending her son back to the same school.
"Of course," she said, "And I know a lot of people may not understand it. But when you're dealing with a kid who has the trauma that Dre has or has been through, you know, he does have a lot of love and support there … I felt like it could've almost harmed him more being in a strange place, where he does not know who he can and cannot trust."
We also asked Thomas about prosecutors and police saying both boys went into the bathroom that day to fight – and that her son was accused of bullying the shooter.
RELATED: Magruder High School shooter charged as an adult
"It didn't seem like to me their contact, any contact they had before was of a bullying situation," she said.
"There were two kids that both, mutually agreed to meet up for a fist fight and one came with a ghost gun," she added.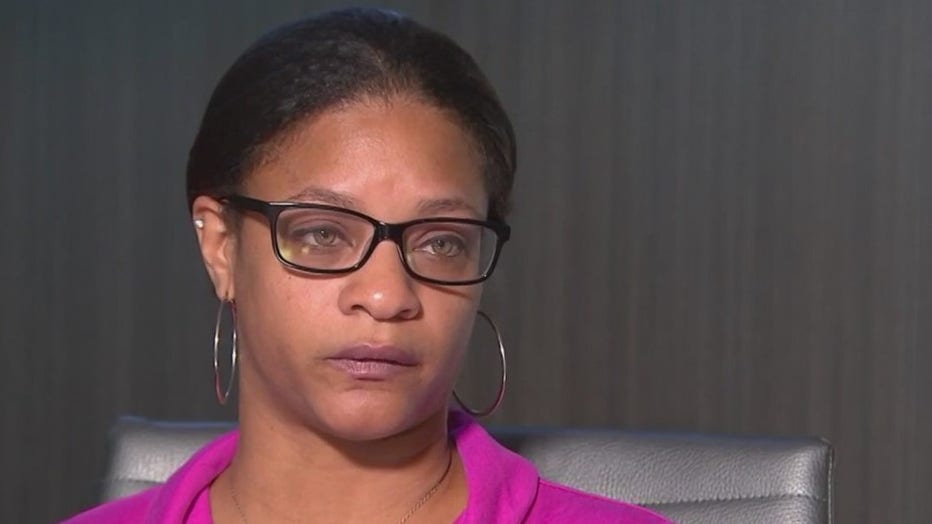 FOX 5 was also told the other boys who ran from the bathroom and took to social media instead of reporting the shooting to an adult were identified, and the matter was "approached in a teachable moment focused on appropriate action."
The convicted shooter, then 17-year-old Alston Jr., was sentenced last month to 40 years behind bars with all but 18 suspended.  
Karen Thomas told FOX 5, "I'm still obviously very upset, sad angry about it all. But at the end of the day, on both sides of that gun, is not great – you know. Is one side better than the other? A mother that got to watch her kid go through what he went through and watch him fight for his life or a mother who got to watch her kid be sentenced to some substantial time at an adult facility."
The grieving mother hopes other parents will be able to take something away from her situation. 
"Just not to get complacent in their safety," she said. "And to understand that it happens very fast, and it can happen in what we think would be the safest place. And to always, you know don't take anything for granted. Every day make sure you hug them and, you make sure you're okay, and you love them before you walk out the door."
Last November, Karen Thomas was one of several parents who expressed frustration at a forum hosted by Montgomery County Public Schools. It was a meeting many Magruder parents had long called for, to go over some of the issues with MCPS' response to the shooting and lockdown.
An MCPS spokesperson told FOX 5 the After Action Report Addendum is almost complete. MCPS has to send the updated report to the Maryland Center for Schools Safety for approval before it can be released to families.
FOX 5 has learned that while MCPS cannot comment on the pending litigation, the school district respects the family's right to pursue legal options.
A note marking one year since the shooting took place from the school's principal says, "What we do now is grow."
The Thomas family does have a new GoFundMe page. Part of their battle now includes trying to pay back what their attorney says is over $350,000 dollars in hospital bills.