Local leaders call on state of Maryland to find solutions for massive Bay Bridge backups
ANNAPOLIS, Md. (FOX 5 DC) - Backups for more than 10 miles are not unusual for many Maryland drivers, ever since the Chesapeake Bay Bridge rehabilitation project began in late September.
It's a $27 million project that's not set to be finished for another two years, but already local officials say residents are suffering.
Anne Arundel County Executive Steuart Pittman says that losing two-way operations on the Westbound span of the bridge has disproportionately impacted local residents, explaining, "When you're shutting down the whole county and the middle of our county, because Route 50 runs right through the middle of our county, people have trouble getting just about anywhere."
At times, the Maryland Department of Transportation has used Contraflow on the Westbound span to ease congestion.
However, that leaves only one lane heading westbound and local officials believe it poses a safety risk because the lanes are now dangerously narrow. It also prevents large vehicles like ambulances and buses from crossing.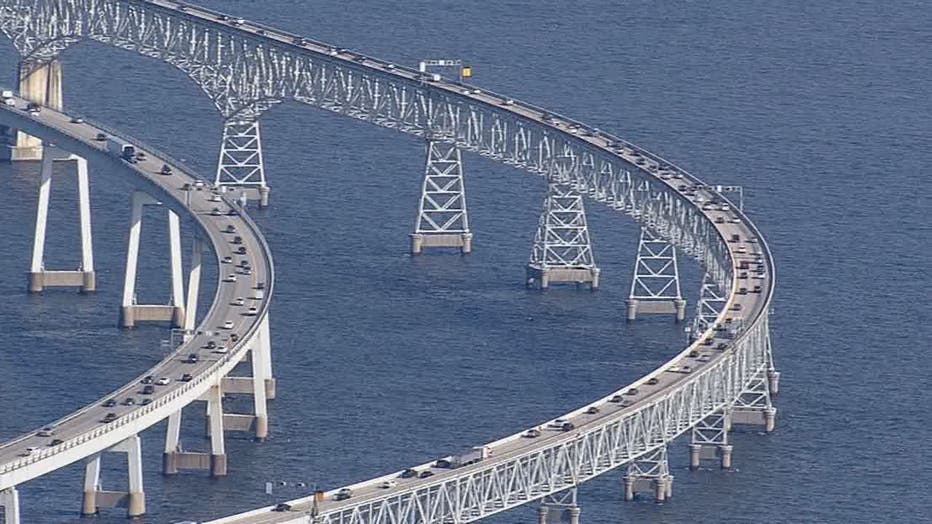 In a cease and desist letter sent to MDOT on Friday, Queen Anne's County Commission urged state officials to seek other solutions and listen to their concerns.
Pittman says, "I think there's been a lack of communication, we've heard that from Queen Anne County on the other side as well as Anne Arundel on this side that these decisions are getting made without consultation from the local folks."
Pittman is calling on the Governor and state transportation officials to make maximum use of the lane that's closed for construction by having multiple crews work at once.
He's also suggesting postponing the project until all-electric toll booths can be installed.
On Friday, transportation officials did close the booths temporarily, opting to do E-ZPass and video tolling instead.