Linkin Park releases previously unheard song featuring late singer Chester Bennington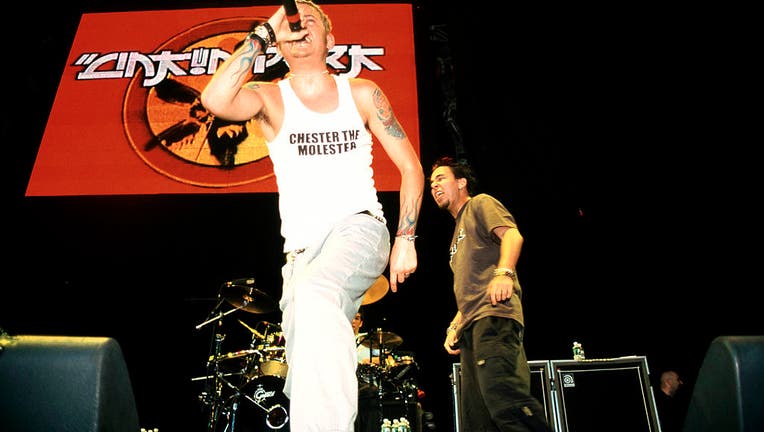 article
LOS ANGELES - To honor the 20th anniversary of Linkin Park's second album, "Meteora," which is seven-times platinum, the band released a never-before-heard song featuring the late frontman, Chester Bennington. 
The surviving members Mike Shinoda, Brad Delson, Rob Bourdon, Joe Hahn and Dave "Phoenix" Farrell had previously teased the release of the song "Lost," which was released on Feb. 10. 
The song will also be featured on Linkin Park's 20th-anniversary edition of "Meteora," which will release on April 7. 
Shinoda, who co-founded the band in 1996 wrote on Twitter that re-discovering the song "was like finding a favorite photo you had forgotten you'd taken, like it was waiting for the right moment to reveal itself." 
Bennington, who was known for his screeching vocals which helped the rock-rap band become one of the most commercially successful acts of the 2000s, was found dead in his home near Los Angeles in 2017. He was 41. 
Bennington's death was an absolute devastation to the other band members. 
Shinoda said he was "shocked and saddened."
"Chester Bennington was an artist of extraordinary talent and charisma, and a human being with a huge heart and a caring soul. Our thoughts and prayers are with his beautiful family, his band-mates and his many friends," Warner Bros. Records CEO and Chairman Cameron Stang said in a statement.
The Grammy Award-winning group sold more than 10 million copies of their 2000 debut, "Hybrid Theory," which featured the megahit and anthem, "In the End." They sold another 6 million with 2003′s multiplatinum "Meteora." Both albums explored feelings of frustration and fury.
The Associated Press contributed