'Leave it alone': Yellowstone issues warning after tourists place baby elk in car, drive to police station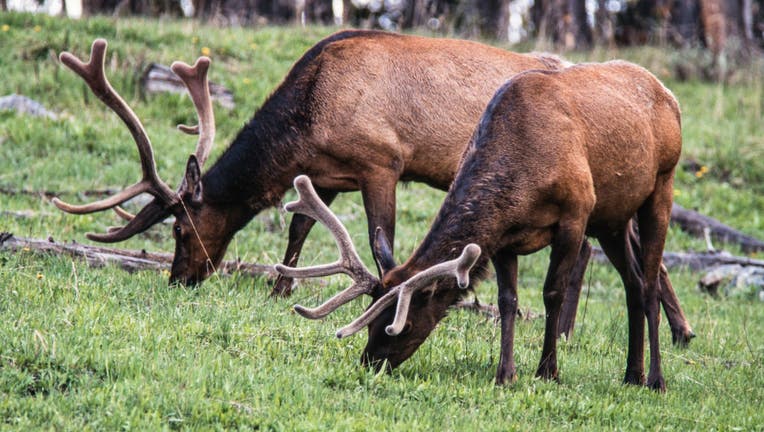 article
YELLOWSTONE NATIONAL PARK, Wyo. - With the summer tourism season kicking off, Yellowstone National Park is reminding visitors not to disturb wildlife, even if the animal looks to be distressed or in need of help. 
Park rangers said over the Memorial Day weekend, visitors placed a newborn elk into their car and drove it to the local police station. 
The elk later ran off, and its condition is currently unknown with an investigation underway. 
"Approaching wild animals can drastically affect their well-being and, in some cases, their survival," park rangers said in a news release. "When an animal is near a campsite, trail, boardwalk, parking lot, on a road, or in a developed area, leave it alone and give it space."
RELATED: It's illegal to wrestle bears in Missouri, police warn after multiple sightings
There have been a string of incidents involved visitors and wildlife at Yellowstone. 
Last month, a visitor was seen taking a selfie dangerously close to a bison while visiting Biscuit Basin in Yellowstone National Park. Video captured on May 20 in Wyoming shows a woman standing right next to a bison which was lying down and the person who recorded the video said they were in a "bit of disbelief" by the woman's actions. 
Another man pleased guilty and was fined after he intentionally disturbed a newborn bison calf in an "unfortunate" incident that resulted in the animal's death. He approached the bison in Lamar Valley near the convergence of the Lamar River and Soda Butte Creek. The calf had been separated from its mother when a herd of bison crossed the Lamar River. The man pushed the baby bison up from the river and onto the roadway, and visitors later observed the calf walking up to cars and following people. 
Catherine Stoddard contributed to this report. This story was reported from Los Angeles.