Police arrest suspect at Dallas golf course after he shot at golfers, hid for hours in drainage ditch
DALLAS - Dramatic moments at a South Dallas golf course on Wednesday, when an hours-long standoff between a suspect and police came to an end thanks to a police robot.
Dallas police arrested 31-year-old Kevin Knowles after an hours-long standoff near Grover C. Keeton Golf Course on Wednesday afternoon during the standoff.
Dallas police say around 10 a.m. officers spotted a vehicle with stolen plates in the area of Casnett Drive.
The car stopped after it crashed near Bruton and Jim Miller Road, and ran onto the golf course.
Ty Martinez, a golf pro at the course, told FOX 4 a man then approached people who were playing on the fourth hole.
The golfers then apparently offered the man a ride in their cart.
"At some point in the transaction they ended up getting shot at by the gentleman, the gentleman stole the golf cart, and he tried to flee to the front entrance," Martinez said. 
Police say none of the men were hit by the shots.
A SWAT team surrounded a culvert in the area for hours, attempting to negotiate with the suspect.
Over the next several hours Knowles shot at SWAT officers, hitting a ballistic shield and a search robot.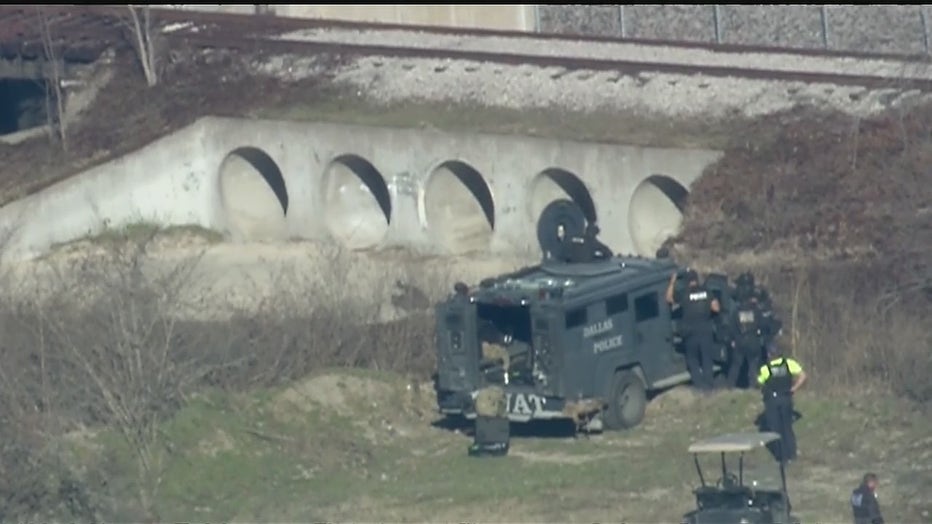 Shortly after 4 p.m. a police robot threw a chemical agent inside the culvert.
The suspect attempted to flee, but was quickly apprehended by police.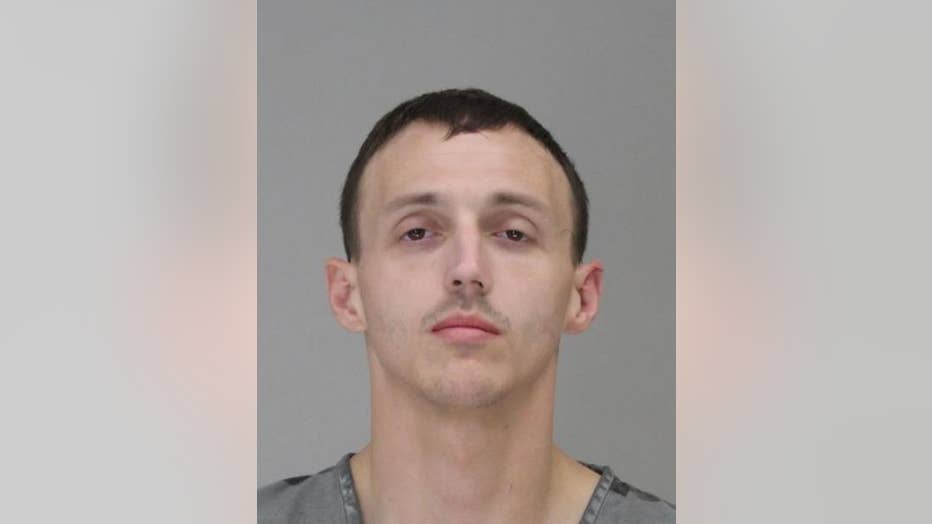 Kevin Knowles (Source: Dallas Police)
Knowles was taken to the hospital as a precaution following his arrest.
He has been charged with aggravated assault of a public servant, two counts of unlawful use of a motor vehicle, evading arrest, aggravated assault with a deadly weapon, accident involving injury and unlawful possession of a weapon.
He was taken to Lew Sterrett Jail.