Lana Del Rey works Waffle House restaurant gig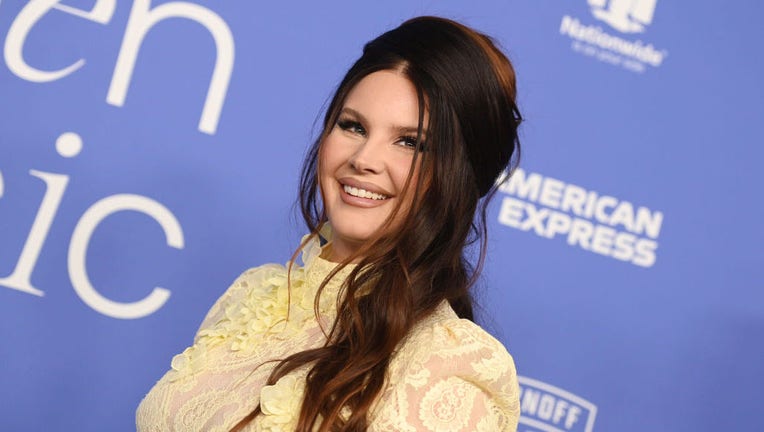 article
Lana Del Rey left her "Summertime Sadness" on the West Coast to serve the All-Star special at a Waffle House in Alabama.
The 38-year-old singer traded in her trademark vintage threads for a classic blue uniform to serve guests at a Waffle House location in the Florence area.
Social media fans went into a frenzy upon seeing the "Doin' Time" musician serving food at the diner.
TAYLOR SWIFT'S 'SPEAK NOW' RE-RECORDED DISS TRACK SENDS FANS INTO A FRENZY WITH CHANGED LYRIC
It's unclear why Del Rey was moonlighting as a waffle waitress, but fans speculated it might be for a music video.
LANA DEL REY DEFENDS HERSELF FROM BACKLASH OVER LACK OF DIVERSITY ON NEW ALBUM COVER
A photo shared Thursday by Macy Ladner showed Del Rey, whose full name is Elizabeth Woodridge Grant, ready for work.
"Casual day in Florence meeting Lana Del Rey," Ladner wrote alongside the photo on Facebook. 
"The Waffle House employees gave her a uniform and name tag."
One fan stopped by the restaurant with a massive poster from her ninth studio album, "Did You Know That There's a Tunnel Under Ocean Blvd." for Lana to sign.
Only months before, Lana worked on "Snow on the Beach" with Taylor Swift for her massively successful "Midnights" album.
When the album was released in October, Lana echoed sentiments shared by her fans that her contribution to the song was minimal. 
Taylor heard the criticism and agreed, and re-recorded the song to include more of Lana's vocals. 
"You asked for it, we listened: Lana and I went back into the studio specifically to record more Lana on Snow on the Beach. Love u Lana," Taylor tweeted in May.