Karon Blake Shooting: DC government employee facing second-degree murder charges
WASHINGTON - Jason Lewis, the D.C. government employee officials say is responsible for shooting 13-year-old Karon Blake earlier this month, has turned himself in to police and is facing a charge of second-degree murder while armed in connection to the killing.
Blake was shot and killed by Lewis around 4 a.m. on January 7 in the 1000 block of Quincy Street. Investigators say Lewis suspected Blake of breaking into cars along the street. The teen was shot multiple times and was transported to a local hospital where he was later pronounced dead.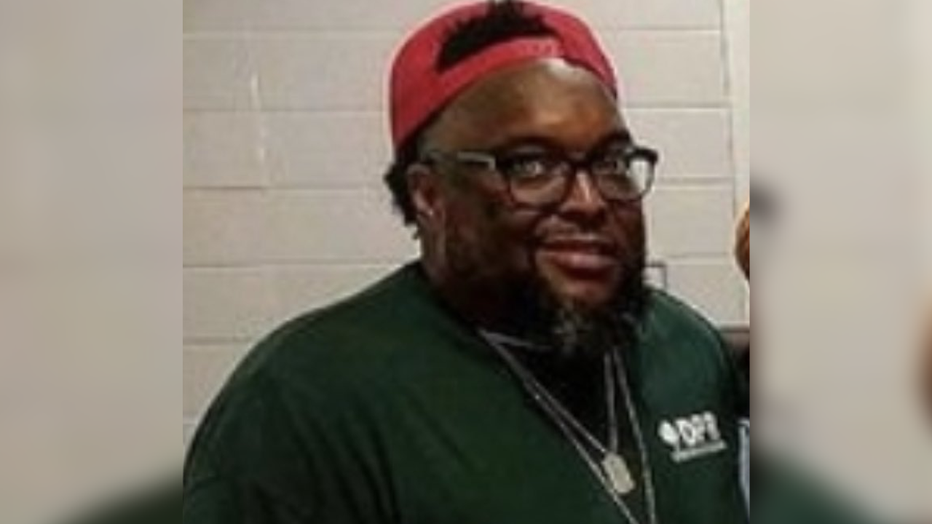 41-year-old Lewis is a D.C. government employee and was placed on administrative leave following the shooting. He turned himself in to police at 8 a.m. Tuesday.
At an arraignment on Tuesday, a judge ordered Lewis to be held without bond.
According to court documents, Lewis told police he was in bed and heard a noise which prompted him to grab his firearm and investigate. Lewis told officers he had a concealed carry permit – which was verified through the D.C. Police gun registration database. Lewis said he thought someone might be at his door and walked out into his courtyard patio area and to his gate.
The court documents say Lewis said he saw a vehicle in the street and yelled, "Hey."  Lewis told officers that he was standing in the entryway to his courtyard when Blake ran toward him.
Lewis also told officers that Blake was standing within his yard when he fired.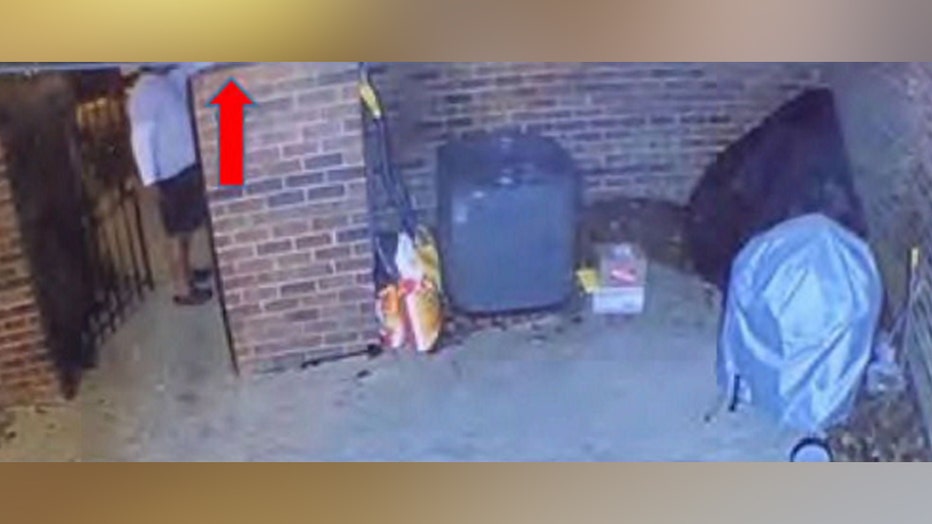 Images released with court documents show Jason Lewis with his arm extended in his courtyard the night Karon Blake was shot and killed
Court papers say security camera footage did not show Blake coming onto Lewis' property. Images do show Lewis extending his arm while standing in his yard. Audio of shots being fired can also be heard. 
At a press conference Tuesday, D.C. Police Chief Robert Contee said they believed Lewis first fired a shot at the vehicle in the street. He said there was no confrontation between Lewis and Blake leading up to the shooting.
"I think the biggest grievance is that the first shot that was fired was actually fired at someone who was sitting in a vehicle who was not an immediate threat to the person who fired the shot," Contee said.
The documents also say Blake can be heard saying, "I am sorry," numerous times, followed by, "Please don't," and "No." 
Following the shooting, Blake yells, "I am a kid, I am a kid," and "I am only 12," numerous times.
Investigators say it is believed Blake and others were using a flashlight to look into vehicles in the area when the shooting took place.
Lewis's lawyers issued the following statement Tuesday:
"Mr. Lewis maintains his innocence. While this is certainly a tragedy, once all the facts are heard, I believe that a jury will find that there was no crime here.
Mr. Lewis has dedicated his career to mentoring and supporting youth in the District of Columbia, which only adds to how distraught he is over the death of Karon Blake. Mr. Lewis and his family offer heartfelt condolences to Karon's family and other loved ones."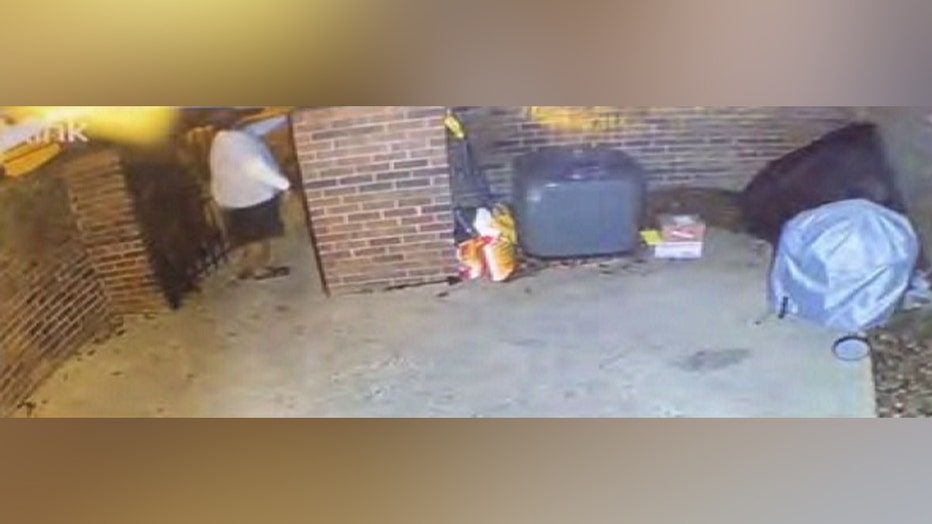 Images released with court documents show Jason Lewis with his arm extended in his courtyard the night Karon Blake was shot and killed
In the aftermath of the shooting, community members gathered in the neighborhood to demand answers in the teen's death.
Contee addressed the investigation  in the days following the shooting.
"We recognize the community's desire to get the details of this incident, but we must also acknowledge that the ongoing nature of the investigation prevents us from sharing specifics that could jeopardize the integrity of this case," he said during a press conference.
"There's been too much misinformation swirling around this incident, too many people have made assumptions about this case, and it is unfair to the grieving family," he added. "Spreading of inaccurate information is dangerous, reckless, and has the potential to adversely impact the investigation and the relationships in our community."
Contee confirmed the shooter was a Black man but stopped short of identifying him at the time. 
Blake's family members and their attorney are slated to hold a news conference regarding the arrest on Wednesday. 
Mayor Muriel Bowser released this statement on Tuesday's developments:
I want to thank Chief Contee and the Metropolitan Police Department for a thorough investigation in the case of Karon Blake, and for doing their part to ensure our system delivers justice for victims, their loved ones, and our community. The department operated with integrity, urgency, and a commitment to getting this right.

Karon Blake's death was needless. Too many guns are leading to too many tragedies.  While I am grateful to the community for answering our call for information, I know that we must do more to get guns out of our city. This past weekend, a four year old accidentally shot herself and another 13 year old appears to have been shot accidentally and was killed — and neither gun has been recovered or turned in. Someone in our city knows where those guns are. We cannot fuel this horrific and traumatizing cycle of violence without every person, family, and community helping to keep our young people safe.