Judge denies pre-trial motions for LCPS officials
LEESBURG, Va. - Former Loudoun County Public Schools Superintendent Scott Ziegler and communications official Wayde Byard appeared in a Leesburg court Thursday afternoon for pre-trial motions. 
They did not answer FOX 5's question as they walked into court. 
A judge denied pre-trial motions for both Ziegler and Byard Thursday just months after a grand jury charged them following their investigation into Loudoun County Public Schools' handling of two separate sexual assaults at two schools by the same student.
RELATED: Loudoun County school officials indicted amid student sexual assault investigation
Ziegler wanted a motion to dismiss the case. His attorney argued the attorney general didn't have the proper authority to prosecute this case, and that it should be up to the Loudoun County commonwealth's attorney.
The AG's office said, while instances like this are rare, they do have the authority, and the judge agreed.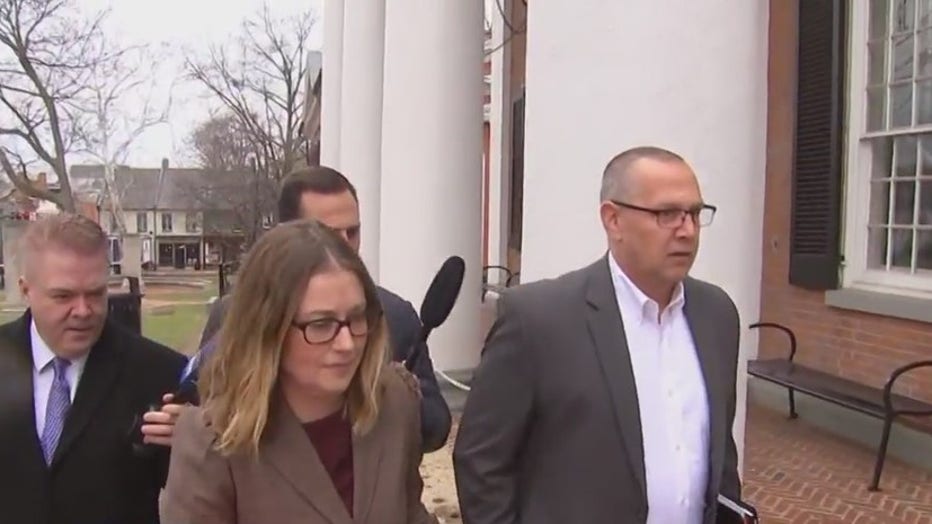 Ziegler was charged with three misdemeanors — publishing a false statement and two counts connected with retaliation of a teacher.
The father of one of the sexual assault victims, Scott Smith, was in the courtroom. He told FOX 5 he was happy to see both cases continue going forward, and that he's "somewhat relieved."
"Our family needs closure," Smith said. "We're 20 months into this, 20 months."
Byard faces one felony count of lying to the jury, but his attorney argued they didn't know what particular statement he made. That was something they wanted clarity on before the trial.
READ MORE: Report on Loudoun County Public Schools released following special grand jury investigation
There was some agreement in the court. For example when discovery will be passed along.
Both trials are slated to begin this summer.