'It's a family affair!': Dulles Greenway bald eagles welcome 3rd baby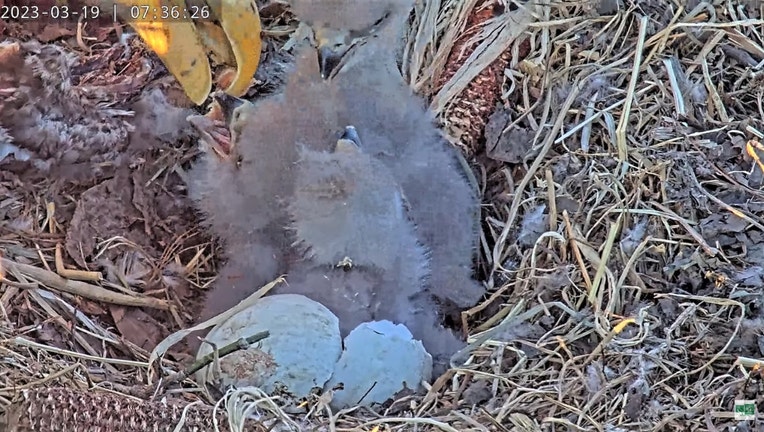 article
LEESBURG, Va. - The bald eagle mates that reside on the Dulles Greenway Wetlands in Leesburg, Virginia welcomed their third eaglet on Sunday morning!
Dulles Greenway officials announced on Twitter that Rosa and Martin's third baby eagle hatched from its egg around 7:44 a.m. "It's a family affair!" one of the tweets read along with a photo of the three eaglets together in their nest.
They said a pip in the hatchling's egg was first spotted around 2:11 p.m. on Saturday.
The proud parents' first egg hatched on Tuesday morning, and the second hatchling made its appearance into the world on Friday morning.
According to the National Eagle Center, bald eagles typically lay one to three eggs per year and they begin to hatch after about 35 days of incubation. Once the incubation period is over, it can take up to two days for the hatchling to emerge.
The next stage in the nesting process will be rearing and preparing the baby eaglets to fledge, which is at about 10 to 12 weeks of age.
You can watch Rosa, Martin and their offspring on the Dulles Greenway live-stream eagle cameras.