'I owe her my life': Potomac Avenue Metro rider reunites with woman who saved his life
WASHINGTON - It was a touching end to a tragic week.
Tyrell Knight says he's grateful to be alive.
"I never was one to take life for granted, you know, but after that happened, I will not take life for granted ever again. I thank God every day. I owe her my life, honestly," Knight said.
"Her" is Shante Trumpet.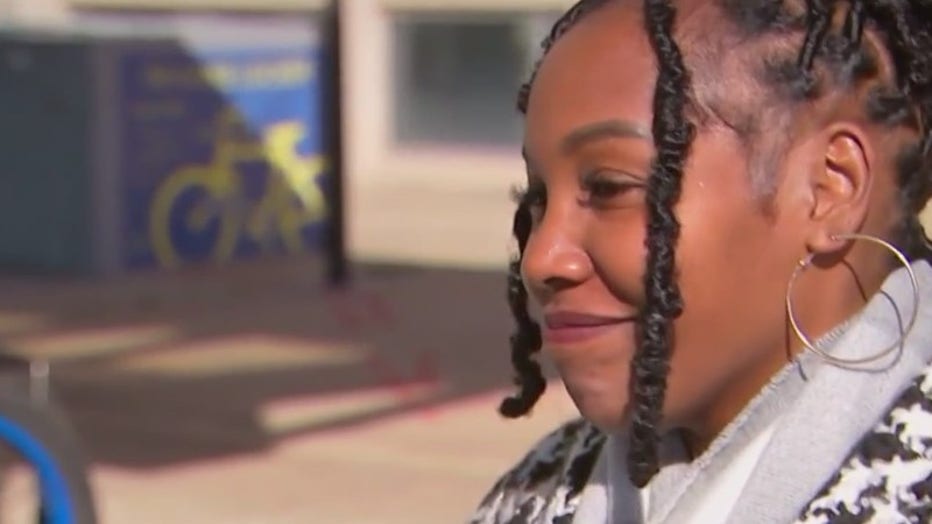 READ MORE: Potomac Avenue Metro Shooting: 64-year-old 'heroic' WMATA employee killed trying to stop shooter
Knight and Trumpet both got on the Silver and Blue line stop at Largo Wednesday as strangers.
When their train got to Potomac Avenue Station, Trumpet said she knew something was wrong.
"The doors opened. He was literally standing right next to our car," Trumpet told FOX 5.
Trumpet also noticed a man's body lying on the platform.
Police later said 31-year-old Isaiah Trotman shot three people in the moments before.
One of the people police say Trotman shot was 64-year-old Robert Cunningham. Cunningham was Metro employee who police say tried to intervene as Trotman threatened a woman on the platform.
Cunningham died at the scene.
READ MORE: Heroine who helped disarm Potomac Avenue Metro station gunman recalls 'surreal' moment
Trumpet says when Trotman got on the train, he still had the gun.  She says he threatened her, and other passengers.
Tyrell Knight says he tried to get off the train, but Trotman told him not to and threatened him.
After a few seconds, with the train still stopped at the Potomac Avenue Station, Trotman sat down next to Trumpet. Trumpet says the doors to the train kept opening and closing.  
At the moment Trumpet saw the door open and the gunman release his grip, she grabbed the gun, was tackled by the gunman, then others on the train jumped on all of them. 
"My first thought, I just needed to get off that train," Trumpet said.
She got out of the scrum on the ground, grabbed the gun, and threw it off the train.
After seeing her interview on FOX 5 Thursday, Knight reached out saying he wanted to thank Trumpet directly.
Friday, the two did just that.
FOX 5 helped connect the pair, meeting them at the Largo Metro stop.
READ MORE: Metro riders fearful, saddened after deadly Potomac Avenue Metro shooting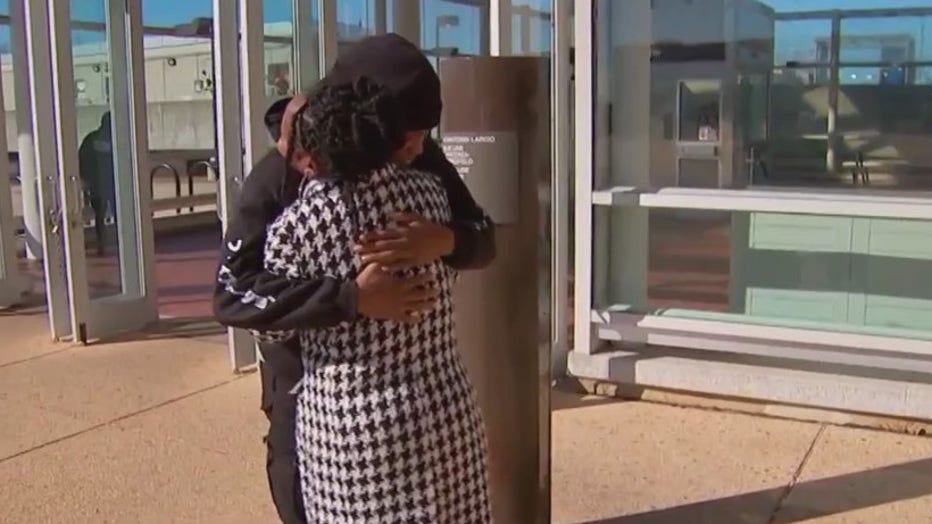 Knight brought a small bouquet of flowers and a lot of gratitude.
"You definitely deserve the recognition, because without that happening, we most likely would have been in a hostage situation," Knight told Trumpet.
Trumpet was happy to be able to connect with another person on the train and know they're physically ok.
"I feel surrounded by love and prayers and everything. It's giving me strength, honestly. God was with me the other day. And I'm a true believer of that," Trumpet said.
The pair expressed sorrow for Robert Cunningham's loss and the sadness that brought them together.