Heroine who helped disarm Potomac Avenue Metro station gunman recalls 'surreal' moment
WASHINGTON - Shante Trumpet was on the train Wednesday morning and nothing seemed out of the ordinary.
Then she got to the Potomac Avenue stop. Another person on the train told FOX 5 Trumpet saved his life.
"The doors opened, he was literally standing right next to our car," Trumpet said.
"He" was identified by police as 31-year-old Isaiah Trotman.
Police said Trotman shot three people, including 64-year-old Robert Cunningham, a Metro worker who tried to intervene during the chaos.
READ MORE: Potomac Avenue Metro Shooting: 64-year-old 'heroic' WMATA employee killed trying to stop shooter
When the train Trumpet was riding arrived at the station, she saw what she now believes to be Rutherford lying on the platform. Then, Trotman got on with the gun in hand.
"He walked into our car, he's like 'I'm not going to hurt anybody, I'm not going to hurt anybody'," Trumpet said, "He started walking up and down the aisles, he started yelling. He started saying he was a vet.  He was just, it looked like he was manic. He was getting in people's faces, one man was trying to leave. He said you're not going anywhere."
Eventually, Trumpet says the man sat down next to her and put the gun next to his body. She noticed he seemed to loosen his grip, then made a move, all while the train was stopped at the platform with the doors occasionally opening and closing.
"I wasn't listening to anything he was saying. I was just looking at the gun, and I was looking at the door," she recalled. "And I was looking that he wasn't gripping the gun. I was thinking I could grab it enough and get it out of here and get it away from him." 
RELATED: Metro riders fearful, saddened after deadly Potomac Avenue Metro shooting
Trumpet said she grabbed the gun and Trotman grabbed her. It was at this point when Trumpet believes Timour Skrynnikov, another passenger on the train, and at least one other man tackled the two of them to the ground. Trumpet says the gun was jarred loose, but she was able to free herself from the scrum, grab the gun, run out of the train, and throw the gun to safety.
"It's honestly surreal," Trumpet said. "I feel like I'm telling somebody else's story, honestly. My first thought, I just needed to get off that train. Honestly, he wasn't a threat without the gun. He wasn't a big guy, once he didn't have the gun anymore, he didn't attack me. He just grabbed me, but once the gun was gone, he was no longer a threat."
Man who witnessed Metro riders take down gunman says woman saved his life and others 
Trumpet's fellow Metro riders are calling her a life-saving hero. One of them is Tyrell Knight who says it's hard to believe what happened. 
"I did not imagine that the woman who I got on the train with from Maryland to Potomac Avenue Station would be the one to save my life and many others who were on the train," Knight said.
Knight says he sat just adjacent to Trumpet on the Silver Line Metro train as it came to a stop at the platform at the Potomac Ave station
"She uttered 'Oh my God please do not open this door,'" Knight remembered. 
"He had a man with green pants with blood splattered all over his leg, and I think a bullet hole," Knight said. 
Knight told FOX 5 Trotman walked the car ranting. He decided to get out of the way, but then he says Trotman pointed the gun at him.
"He grabs my shoulder and tells me I told people not to move, and then he pointed toward the rest of the train and said does anybody else want to end up like the guy out there? And he was talking about Mr. Cunningham, God bless his soul," Knight said. 
A few moments later, Knight said the suspect sat right next to Trumpet.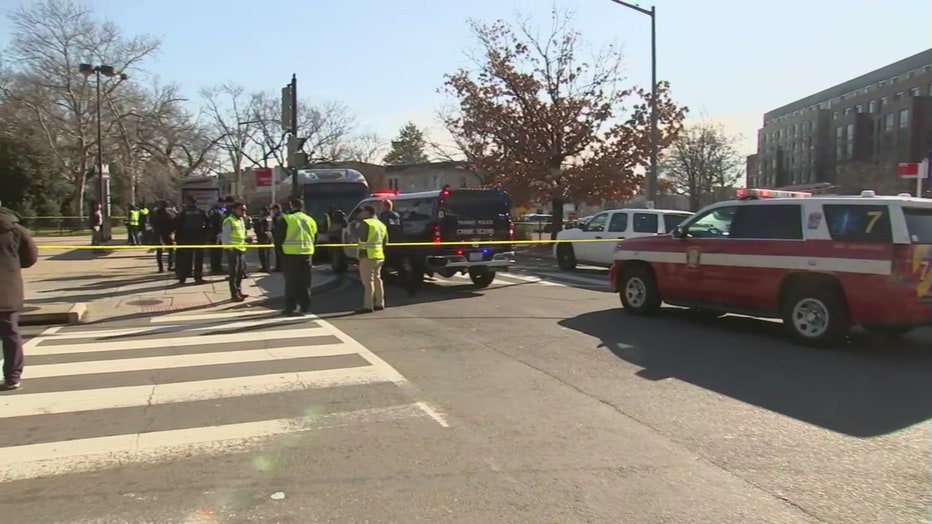 "She was given the perfect opportunity and she took it no questions asked, and she went against a man, and she won," Knight recalled. 
Trumpet was able to get off the train and throw the gun onto the tracks. Knight says he and others then ran off the train and out of the station. 
For the last 24 hours, he's been scanning the news, looking for what happened to her. 
"I will never forget her," Knight said. "She will always be the person who saved my life on the day a man almost took my life." 
Union president, neighbor remember WMATA worker shot and killed
Robert Cunningham, 64, is the WMATA mechanic who was traumatically killed in a shooting rampage at the Potomac Avenue Metro station. He leaves behind a wife and four children.
Neighbors like Mary Whalen say it was a courageous and brave act for him to put his life on the line to protect a Metro rider.
"The manner in which he died was awful," Whalen said. "I mean, but it was heroic on his part to even go over there and say something. He could've walked away, but he didn't do it and that's Bob."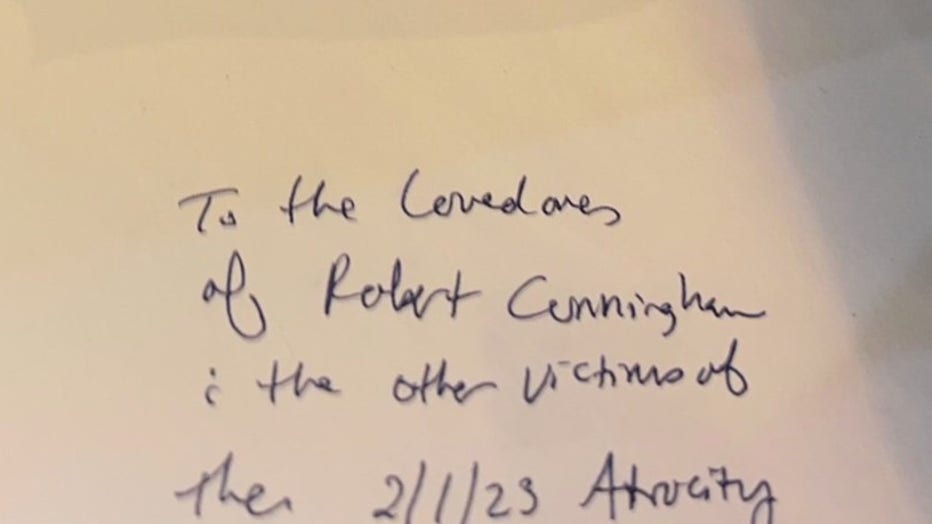 A GoFundMe has been set up for Cunningham's family. It has already raised more than $25,000.
FOX 5 spoke with the president of UTA Local 689, Raymond Jackson. The union represents more than 15,000 workers outside WMATA's headquarters in D.C. Jackson said this isn't the first time one of his members has risked their lives for a customer, and something needs to be done.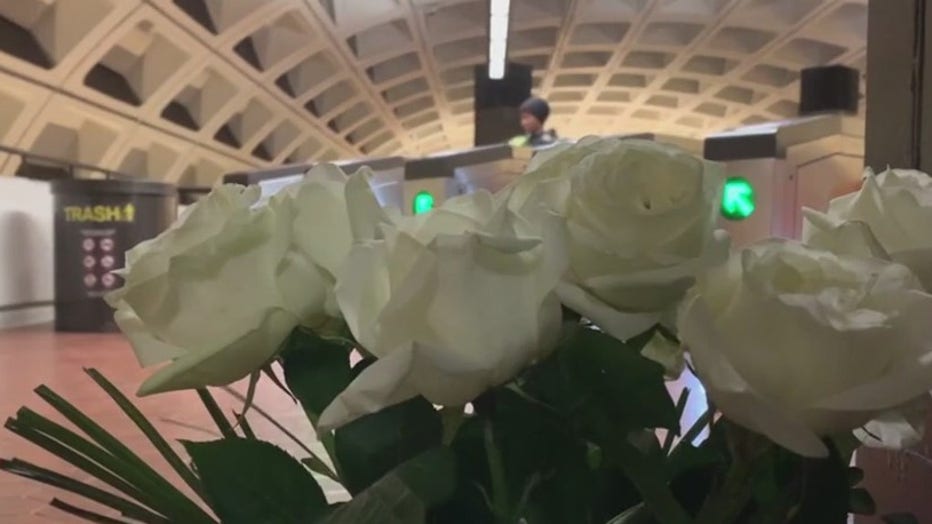 "The first thing we would like to see is more Metro Transit police officers," Jackson said. "To be honest, personally, I would like to see Metropolitan Police, Prince George's, Montgomery, Fairfax, all of the jurisdiction police officers get more involved with what's going on in the region, especially around our stations and our system."
At this time, the reason why the suspect started shooting random people at the Potomac Avenue Metro station is still being investigated. D.C. police said he seemed agitated about something.