Metro riders fearful, saddened after deadly Potomac Avenue Metro shooting
WASHINGTON - The scene outside the Potomac Avenue Metro station is much different Wednesday night. 
It's quiet. Flags are lowered at half-staff and flowers lay at the entrance of the station.
There's a growing memorial for a man being called a hero, 64-year-old Robert Cunningham.
The Metro employee who's worked for the agency for more than two years was killed Wednesday morning trying to stop an active shooter.
READ MORE: Potomac Avenue Metro Shooting: 64-year-old 'heroic' WMATA employee killed trying to stop shooter
"I feel very saddened," one rider who frequents the Potomac Ave. station said. 
Saumya Shruti says the tragic event and her safety are top of mind.
"I was walking down the Metro right now and felt a little scared and horrified," she said.
Carol Wayman lives nearby and witnessed the event that unfolded.
"I saw all these people just run, take off. Run chaotically. Jumping over fences," Wayman recalled. "I'm just horrified that three people were shot and Robert Cunningham was killed, a mechanic just doing his job."
Wayman stopped by the station to pay her respects.
"I left a card upstairs - for the workers and families," she said. 
Wayman's card reads: "To the loved ones of Robert Cunningham and the other victims of February 1st atrocity."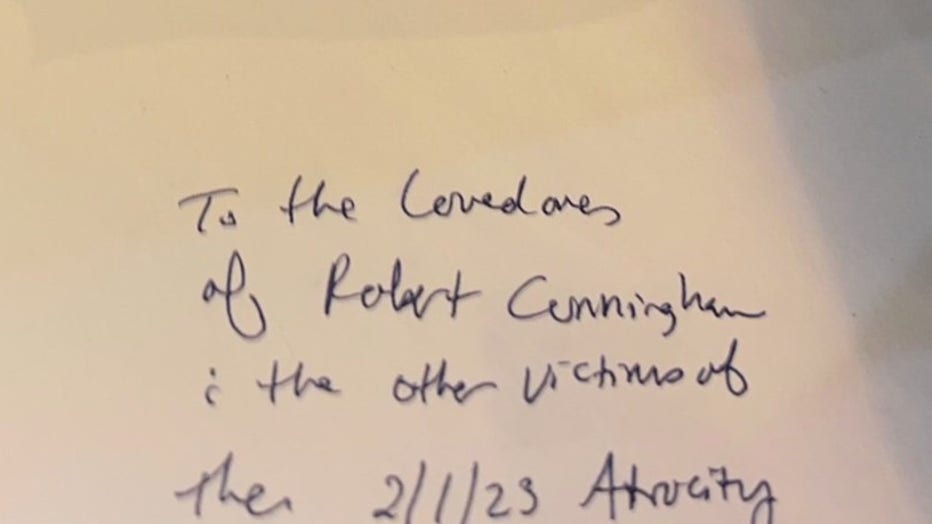 Metro leaders say Cunningham, a mechanic in the power department, was an employee with the transit authority for more than 20 years.
"It's a brutal day for us here at Metro," said Metro CEO and General Manager Randy Clarke
The Metropolitan Police Department's Executive Assistance Chief Asahn Benedict said Wednesday's shootings took place in several parts.
It started outside near Potomac and 14th on a Metrobus. The shooter got into an altercation with another rider before shooting them in the leg.
After that, the gunman, who has been identified as 31-year-old Isaiah Trotman, entered the station, went down the escalator, and confronted someone trying to buy a SmarTrip Card before shooting him in the leg.
Trotman continued down the escalators to a busy platform where police said he tried to rob a woman. That's where Robert Cunningham and another Metro employee tried to intervene, and Cunningham was shot.
"He's walking around brandishing a firearm and just randomly engaging people in conversation. He's clearly agitated," Benedict said.
After shooting Cunningham, police said the suspect got on and off a parked train and that is when riders stepped in.
"He grabbed another young woman. Grabbed her, and then, as I recall, had a gun to her temple, and dragged her towards me. And this is when I saw his back. I jumped on him, and they both collapsed," said Timour Skrynnikov.
During a press conference, Benedict praised riders who stepped in, but also said "the fact that our citizens have to intervene with armed gunman is disturbing to me."
D.C. police apprehended Trotman, a Southeast, D.C. native, on the platform before taking him into custody.
Trotman is being charged with first-degree murder while armed, kidnapping while armed, and assault with a dangerous weapon  
Police are still looking for a motive and asking witnesses with video to call (202) 727- 9000.
Authorities told FOX 5 that the other three victims are expected to be okay.