Hundreds report fireball streaking across sky over DC region
WASHINGTON - Hundreds of people across the D.C. region reported seeing a bright fireball streaking across the night sky over the Labor Day weekend.
The American Meteor Society says the object was spotted around 9:30 p.m. Sunday up and down the east coast - as far north as Vermont and as far south as North Carolina.
Nearly 300 of those sightings were made in the D.C. region. Sightings were reported from Owings Mills and Frederick in Maryland, to parts of Reston, Falls Church and Leesburg in Virginia.
Man were also spotted from the nation's capital.
Many of the sightings described the fireball as appearing different shades of light blue, green, yellow, and white.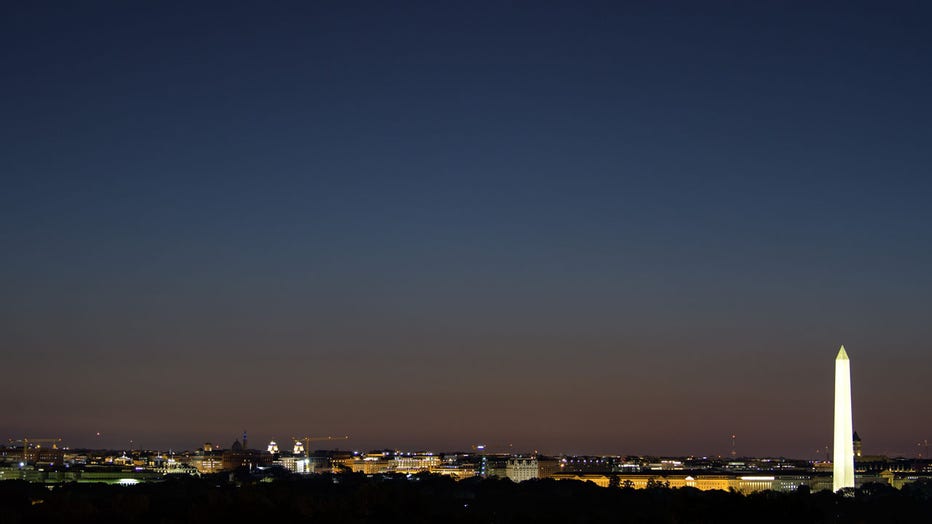 Comet NEOWISE is seen before sunrise, upper left, over Washington, Sunday, July 12, 2020. The comet was discovered by NASA's Near-Earth Object Wide-field Infrared Survey Explorer, or NEOWISE, on March 27. Since then, the comet — called comet C/2020 F
A report from Maryland said the streak was accompanied by a pop and snapping sound. A description from D.C. said fragments splintered off of the main trail of the fireball.
Ring camera video posted online caught the streaking fireball in the sky over Winchester, Virginia.
No injuries were reported.