Help the Maryland Zoo name its newest chimp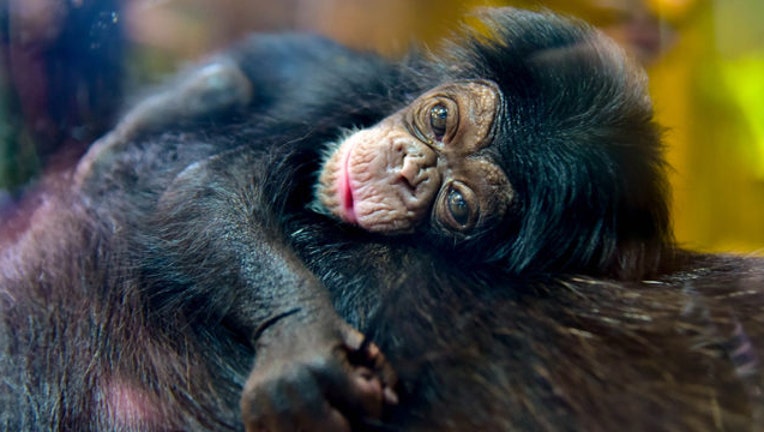 article
BALTIMORE, Md. - The Maryland Zoo has a brand new baby chimp, and they're asking for your help in giving her a name.
The female chimpanzee was born on July 5 to 29-year-old "Bunny."
Zoo officials say she looks like a tiny version of her mother – and spends nearly all of her time cradled in Bunny's arms.
Here are the names the zoo would like you to choose from – along with a brief explanation:
•    Kit: In reference to her mother's name. A baby rabbit is called a kit or a kitten.
•    Lola: Another play on her mother's name. Lola is the name of the female rabbit in Looney Tunes.
•    Afia (pronounced ah-fee-ah): Means " born on a Friday," from the 'Ewe' language which is a Niger-Congo language spoken in Benin, Toga and Ghana in Africa. Chimpanzees can be found in Ghana, but the population there, as in most areas, is in rapid decline due to habitat loss and overhunting.
•    Zalika (pronounced zah-leek-ah): Swahili for "well born." Swahili is spoken in multiple East and Central African countries, including Uganda, Rwanda, Democratic Republic of Congo where chimpanzees are found.
You can vote by clicking here any time before Aug. 9.