Graphic video shows dog attacking woman during ALS Ice Bucket Challenge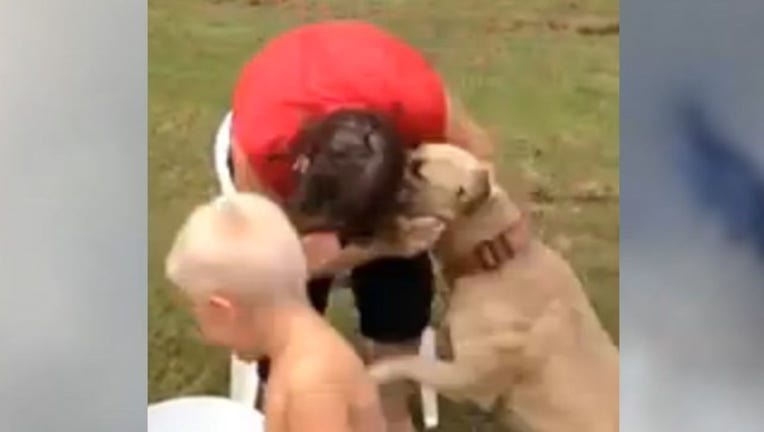 article
A horribly violent dog attack was caught on camera while the victim participated in last summer's online viral charity drive.
YouTube user emaustin102387 posted the video that they say shows their mother participating in last summer's popular ALS Ice Bucket Challenge when she was attacked.
WARNING GRAPHIC VIDEO - CLICK TO WATCH VIDEO - GRAPHIC VIDEO LINK >>>
The video shows the victim dressed in red and seated in a lawn chair.
Young children can be seen pouring water over the woman's head.
She shouts and stands – but then the unthinkable happens.
From the right side of the camera, a pit bull jumps and grabs the woman by the face. The woman is shown being dragged to the ground by the dog.
emaustin102387 says the dog belonged to a sister who used it for breeding purposes and that the animal was later euthanized.

The user said the victim decided to wait several months before posting the video.

The end of the video shows a still picture of the woman with scars and stitches. An image of the dog is also shown.