Grandfather dies at Dunn Loring Metro station after dog leash gets caught in train door
WASHINGTON - A man was killed at Dunn Loring Station in Fairfax County on Wednesday after a leash that was tied to him was caught in the train door.
The deceased Metro rider has been identified by his daughter Olivia Stark as 50-year-old Harold Riley.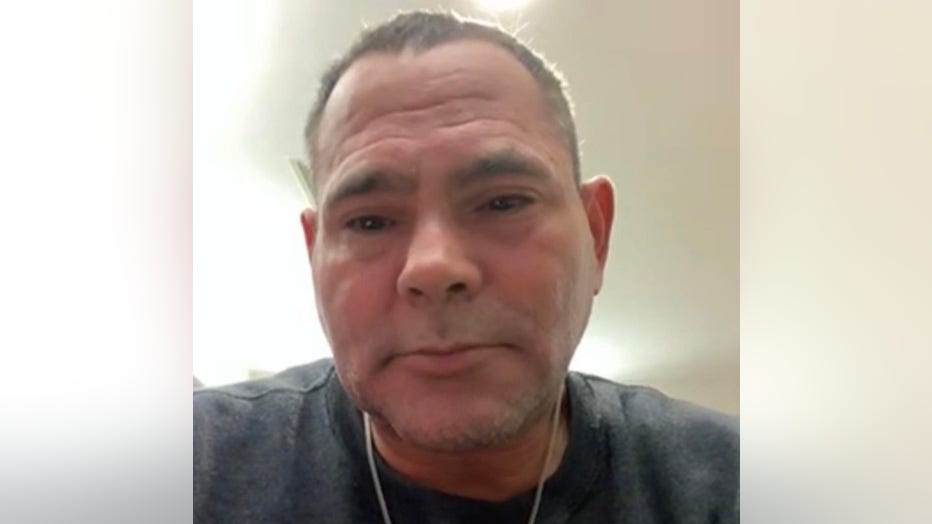 He was a father to two girls and a grandfather to four. His dog Daisy was his service dog. Riley was in the process of getting off the train with his dog. As the doors were closing the dog was still on the train and the man had the leash tied to him somehow.
As the train pulled away from the station, it dragged the victim down the platform and onto the tracks.
In a video from SkyFox over the scene around 1:30 p.m., investigators can be seen combing the area for evidence and trying to figure out what exactly happened.
Metro Transit Police say the train operator did perform two safety checks by opening and closing the doors before pulling away from the platform.
Police said Riley died from his injuries at the hospital.
Some people we spoke to were troubled after hearing what happened.
"It's a little bit frightening that that could happen, and that there aren't some sort of safeguards in place to prevent that from happening to anybody else," said Jack Schulte.
READ MORE: Potomac Avenue Metro Shooting: Funeral held for worker killed trying to protect woman during rampage
"I ride the Metro every day, it's not something you see or hear about every day, and it's sad," said Lorenzo Allensworth. "Such a sad story."
"I don't want to put the dog over the human, but I'm glad at least one party is okay, and I hope somebody reaches out and adopts the dog," Allensworth added. 
Transit Police told FOX 5 this is still an active investigation.
Metro does allow riders to have pets on board as long as it's in a carrier. Service animals, however, are fine to accompany passengers.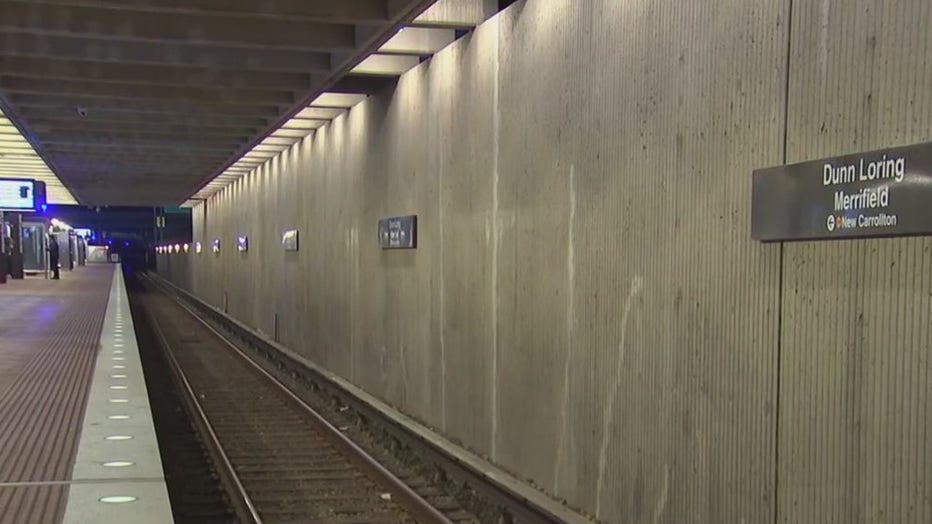 As for the dog, Transit Police says she did not appear to be a service dog, but Stark tells FOX 5 the dog did have her service animal vest on when the incident happened.  
RELATED:  Metro stations to see increased police presence starting Friday
The dog was previously in police care, but Stark says she picked her up from a shelter and found a family to adopt her since she couldn't keep her due to her other animals.
Service on the Orange line has resumed between Vienna and West Falls Church. 
This is a developing story. Stay with FOX5 for updates.