Potomac Avenue Metro Shooting: Funeral held for worker killed trying to protect woman during rampage
WASHINGTON - Robert Cunningham, the Metro worker killed trying to protect a woman during a shooting rampage at the Potomac Avenue Metro Station earlier this month, was laid to rest on Tuesday.
It was a difficult Valentine's Day for the Cunningham family.     
The service began at 10 a.m.
WMATA General Manager and CEO Randy Clarke spoke at the funeral Mass held at St. Camillus Catholic Church in Silver Spring, Maryland.                                                                                         
"Your husband, your father, your colleague, your friend is a hero – and we will always remember Robert as such," Clarke said.
READ MORE: Potomac Avenue Metro Shooting: 64-year-old 'heroic' WMATA employee killed trying to stop shooter
At the service is where Robert Cunningham's wife, Elisa Cunningham, was heard for the first time since the shooting. Mrs. Cunningham read a letter she wrote to her husband in Spanish. Her brother read an English translation after.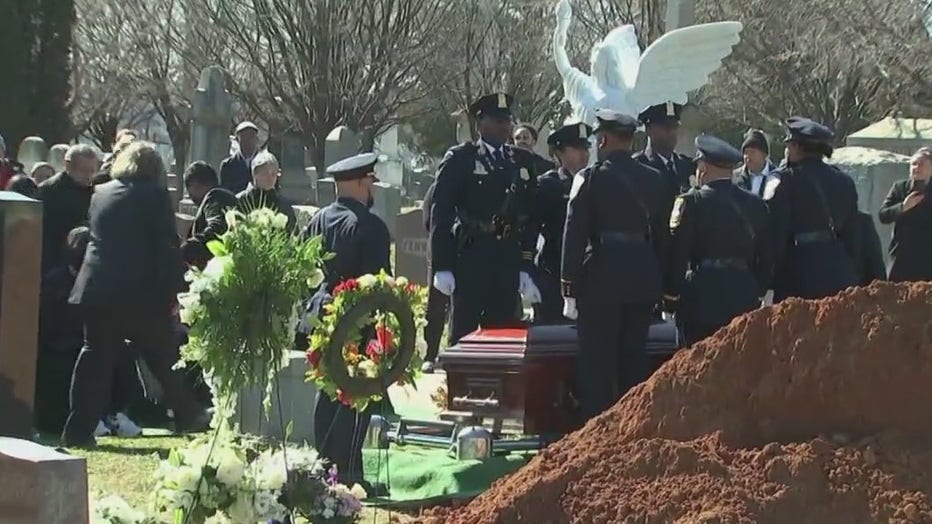 "Goodbye to the love of my life, to the exemplary father of my children, the great hero of the community," part of the letter read. "Robert, my love, you gave me two beautiful children, (Anthony and Kelly) and you adopted mine, (Daniel and Sofia). You made us a whole and beautiful family. You taught me what love is, and I thank you for 15 years of happiness…"
"I will love you forever, and we will miss you every day," Mrs. Cunningham's letter reads. 
During the mass, it was mentioned that Robert Cunningham was the type of person who never went to bed upset. Even if he and his wife had an argument, the priest said Robert would still give her a goodnight kiss to reaffirm their love.
The funeral procession was led by a D.C. police motorcade. It began a little before noon, making its way past the Potomac Avenue Metro station where 64-year-old Cunningham died defending a Metro rider.
The procession then made its way to the historic Congressional Cemetery, located just a few blocks away from the Metro station. Three WMATA buses carrying co-workers also followed the hearse and funeral home limousine.

At the cemetery, one of Cunningham's four children spoke. His son said he wished he could spend more time with his father. Mrs. Cunningham walked their family dog, Duke, around the casket.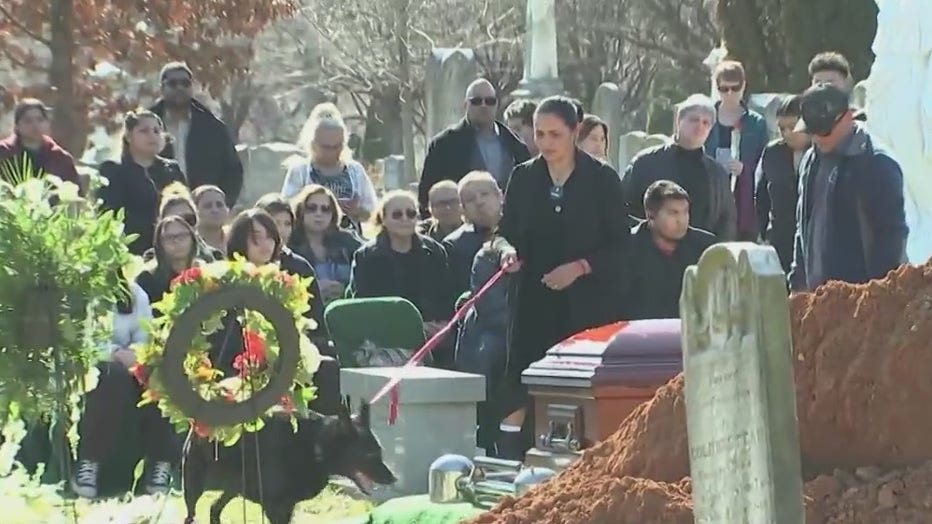 Victor Romero brought a rose. Romero told FOX 5 he lives in the area and often uses the Potomac Ave. Metro station. He didn't know Cunningham but wanted to honor the hero for what he had done. 
"The message is that we love you," Romero said. "We all love one another. We all need one another. And let's remember that this is a Valentine's Day  — it's like no one will ever experience."
Longtime co-worker, Quinton Dawson told FOX 5 he also wasn't surprised to hear Cunningham had taken action to help a woman on the platform on Feb. 1. 
Asked what he hopes people will take away from today's emotional service, Dawson replied, "I know it's difficult these days but try to pattern yourself after his … How he felt about people. And he always saw the good in people. Never saw the bad."
A clergy member said he found it "fitting" that Cunningham be laid to rest on Valentine's Day, noting Cunningham's final act of love. According to him, there is no greater love than someone willing to lay down their life for a stranger.
FOX 5 was told Mayor Bowser attended the funeral earlier. D.C. Councilmember Charles Allen, and Metro Transit Police were also among those in attendance during Tuesday's services.
Officials say the Feb. 1 rampage began as an altercation onboard a Metrobus near 14th Street and Potomac and carried over into the Metro station.
The gunman, identified as 31-year-old Isaiah Trotman, shot several people and was threatening a woman inside the station when 64-year-old Cunningham intervened.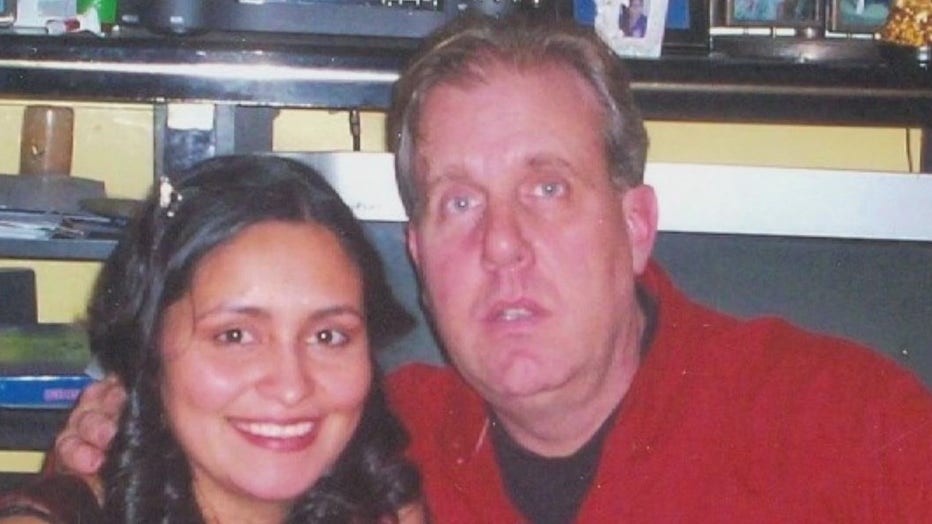 Elisa and Robert Cunningham
Court documents released last week revealed Cunningham grabbed the suspect from behind in an apparent chokehold as the suspect pointed a gun toward the woman on the platform. Police say the suspect then moved his gun-holding hand toward Cunningham's head and fired.
READ MORE: Heroine who helped disarm Potomac Avenue Metro station gunman recalls 'surreal' moment
The suspect was seen on Metro surveillance video then kicking or stomping on Cunningham's body as he laid on the platform, court documents showed. 
Metro riders helped take down the suspect. Trotman has since been arrested and is being held without bond.
Cunningham was a longtime mechanic in Metro's power department. WMATA called him a "heroic employee" and lowered flags to half-staff in his honor.
A GoFundMe page set up to help Cunningham's family with expenses has raised just over $201,000.