Gas leak prompts evacuations in Northwest DC neighborhood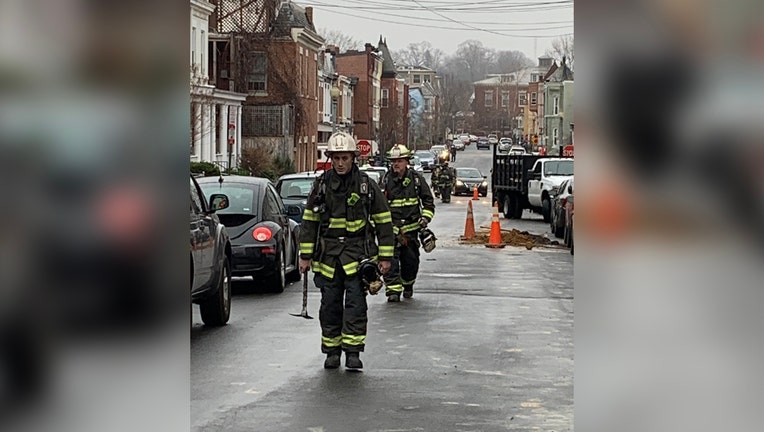 WASHINGTON - D.C. emergency crews evacuated all homes in the 400 block of Elm Street, Northwest on Tuesday afternoon after a gas leak was detected.
They have since been allowed to return to their homes after Washington Gas repaired the leak.
A section of Howard Hospital Ambulatory Care Center was briefly evacuated after a gas odor was identified within the building.
Shortly after 2:20 p.m., officials notified staff that they could return to the section they'd evacuated.
Officials notified the public of what they described as a "large gas main breach" in the area of 5th and Elm Streets, Northwest around 1:30 p.m. via Twitter.