Front Page closes after 32 years
WASHINGTON D.C. - For three decades, The Front Page Bar and Grill has served cold beers and hot eats to college students and Capitol Hill interns alike.
It's a Washington D.C. institution, but the Dupont Circle standby is being forced to close its doors after 32 years in business.
Over the years, Front Page has garnered the reputation of being the place where Capitol Hill interns, college kids, politicians, celebrities and athletes would gather for cheap drinks.
The bar gained notoriety for its free tacos and $1 Coronas on Thursdays.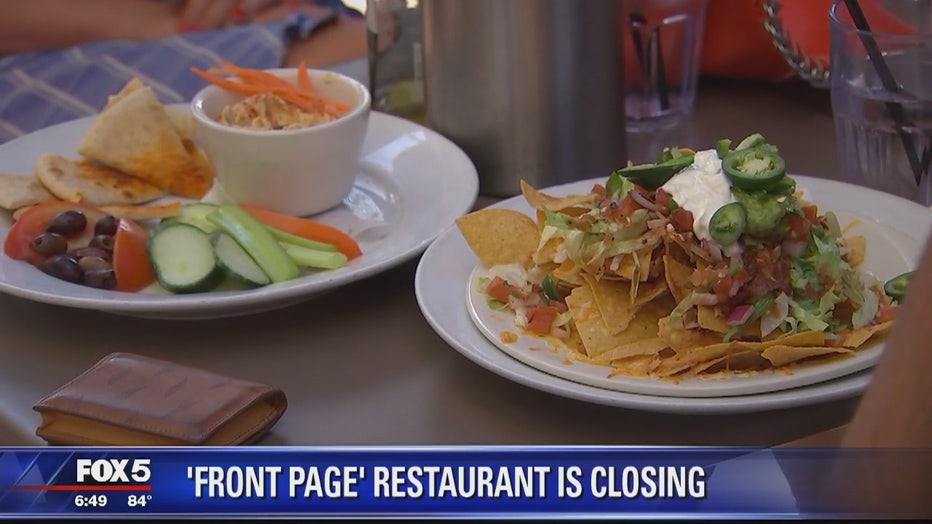 While many other bars in the area closed down or changed their images over the years, The Front Page remained a fixture for three decades.
It's a family-owned business, the third opened by DC Restaurant Group, back in 1987. However, the popular bar lost its lease when its building was recently sold.
To marks its closing, former employees like bartender Eric "Soup" Campbell and DJ Smoky returned to celebrate.
The Heidenberger family tells Fox 5, they hope to re-open at some point in a new location.