Frisco police apologize after mistake leads to Arkansas family being held at gunpoint
FRISCO, Texas - Frisco police said an officer's mistake led to a "high risk" traffic stop where a family was held at gunpoint.
The family from Arkansas was headed to Grapevine earlier this month.
An officer ran the license plate on their Dodge Charger but mistakenly entered it as being from Arizona instead of Arkansas. That led him to believe the car was stolen.
"Due to recent burglaries and vehicle thefts in which Chargers are frequently stolen, the officer conducted a computer check of the vehicle's Arkansas license plate. However, when entering the information, the plate was mistakenly entered out of Arizona. The error resulted in an incorrect registration return, leading the officer to believe that the vehicle was possibly stolen," Frisco PD said in a news release.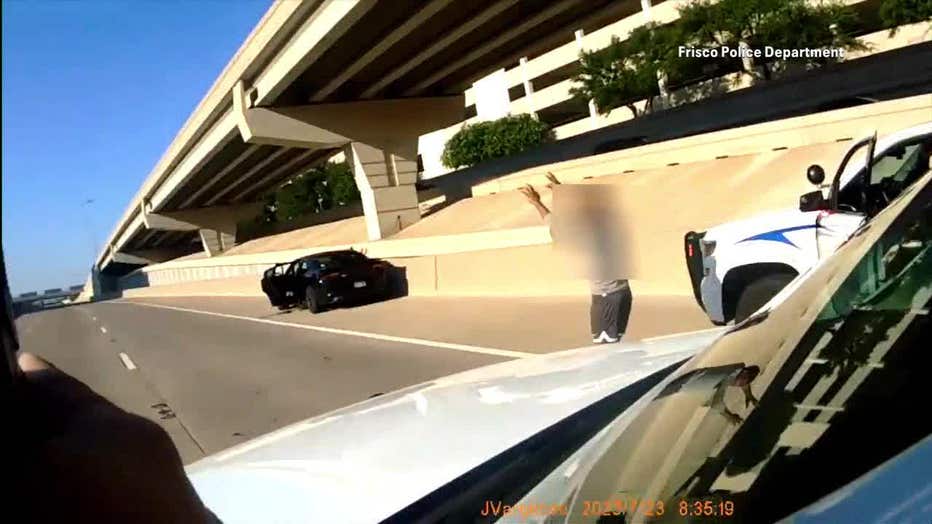 The female driver was ordered out of the car on the Dallas North Tollway. She was put in handcuffs. Officers had two boys and a man who were in the car with her get out of the car.
Frisco police say it's standard procedure in a 'high risk' traffic stop is to shut down traffic and order the driver and passengers out of the car with guns drawn. 
A superior officer who showed up minutes later spotted the mistake and ended the traffic stop.
"We made a mistake," said Frisco Police Chief David Shilson.  "Our department will not hide from its mistakes.  Instead, we will learn from them. The officer involved quickly accepted responsibility for what happened, which speaks to integrity. I've spoken with the family. I empathize with them and completely understand why they're upset. I apologized on behalf of our department and assured them that we will hold ourselves accountable and provide transparency through the process. This incident does not reflect the high standard of service that our officers provide on a daily basis to our residents, businesses and visitors."
While the family involved was physically unharmed, they wrote on social media about the emotional and mental turmoil the experience has caused.
FOX 4 reached out to the family, but no one made themselves available for an interview. 
A Facebook post from the family reads in part, "Although we weren't physically harmed, we've experienced a great deal of emotional and psychological trauma as a result of Frisco Police Department's negligent actions."
Frisco police declined FOX 4's request for an interview on Monday. The department has not released any information about the officer who made the initial stop, including their name or how long they've been with the department.