Free Old Bay tattoos at Baltimore Tattoo Museum as part of Preakness week celebrations
BALTIMORE - If you've ever thought about getting an Old Bay tattoo – now is your chance!
On Tuesday, May 16 the Baltimore Tattoo Museum will be offering free Old Bay tattoos all day long!
The museum is offering three designs that feature crab mallets, a Black-Eyed Susan flower, or a blue crab. All the designs incorporate the Old Bay logo.
You can get inked for free beginning at 11 a.m. – bur arrive early, as the popular Preakness week event typically has a high turnout.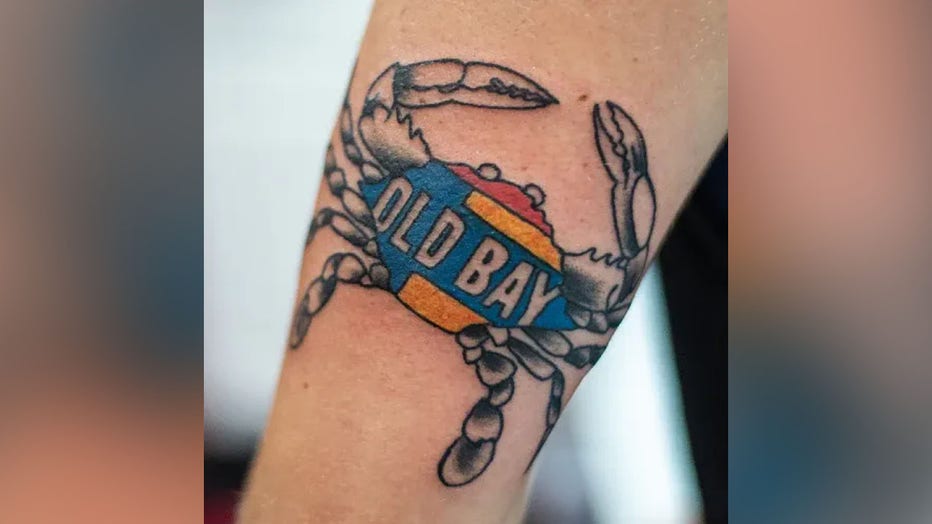 Old Bay tattoo (mccormick.com)
Organizers are also offering a chance to enter a sweepstakes to win tickets to Preakness Live.
McCormick's popular Old Bay seasoning is a Maryland staple – especially for use on seafood dishes like steamed crabs and shrimp.
In addition to the popular spice, you can find Old Bay hot sauce and Goldfish crackers on store shelves.