Fredericksburg slave auction block site vandalized
FREDERICKSBURG, Va. - Authorities are searching for the person who vandalized the panel display at the site where a slave auction block once stood in Fredericksburg.
The Fredericksburg Police Department says the vandal used yellow paint or marker to damage the display that marks the spot where the 1,200-pound auction block stood at the corner of Charles and William Streets.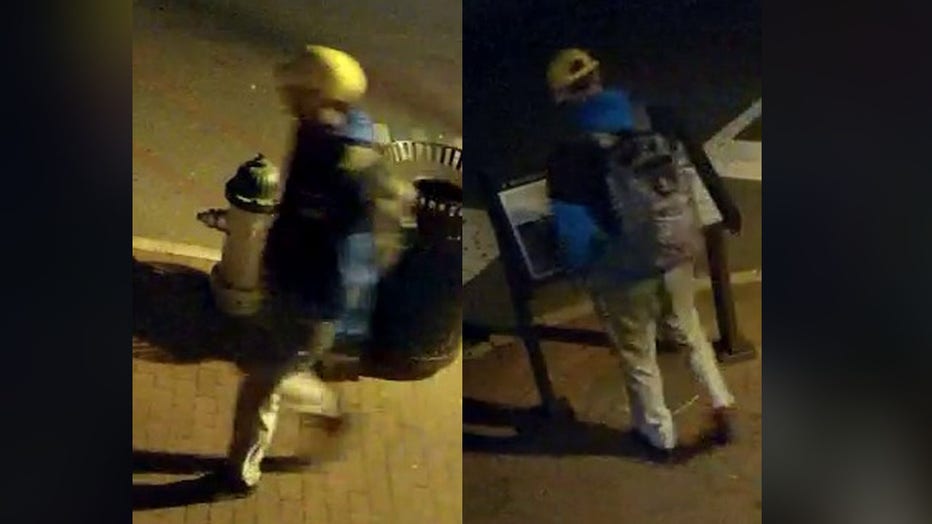 Fredericksburg slave auction block site vandalized (Fredericksburg Police Department)
The city removed the auction block in 2020 after nearly 180 years at the location. It is now on display at the Fredericksburg Area Museum.
Police posted images of a suspect seen wearing a blue jacket and a yellow hat.
Anyone with information is asked to contact police at 540-373-3122 and reference report number 2023-005211. To make an anonymous tip, send a text to "847-411" and text "FPDtip" followed by your tip.