Frederick Co. sheriff accused in scheme to illegally acquire machine guns resumes post after leave of absence
FREDERICK COUNTY, Md. - The Frederick County sheriff announced Monday he would be resuming his post after taking a five-month voluntary leave of absence while a federal court case in which he's accused of conspiring with a gun range owner to illegally buy machine guns plays out.
Sheriff Charles (Chuck) Jenkins released an official memo to Frederick County Executive Jessica Fitzwater and the members of the Frederick County Council announcing his return to full duty status. 
"Effective immediately, I am formally ending my administrative leave of absence that began on April 14, 2023, pursuant to my letter dated April 13, 2023. I am resuming full duties as head of the agency including management and oversight of the day-to-day operations and all administrative and signatory responsibilities. Please direct all future correspondence to me," the memo stated. 
Jenkins' leave of absence came after a grand jury returned an indictment on April 5 charging him and co-conspirator Robert Justin Krop — principal owner and operator of The Machine Gun Nest in Frederick County — with conspiracy and making false statements to unlawfully acquire machine guns. 
The sheriff pleaded not guilty to all the charges at his April 12 arraignment.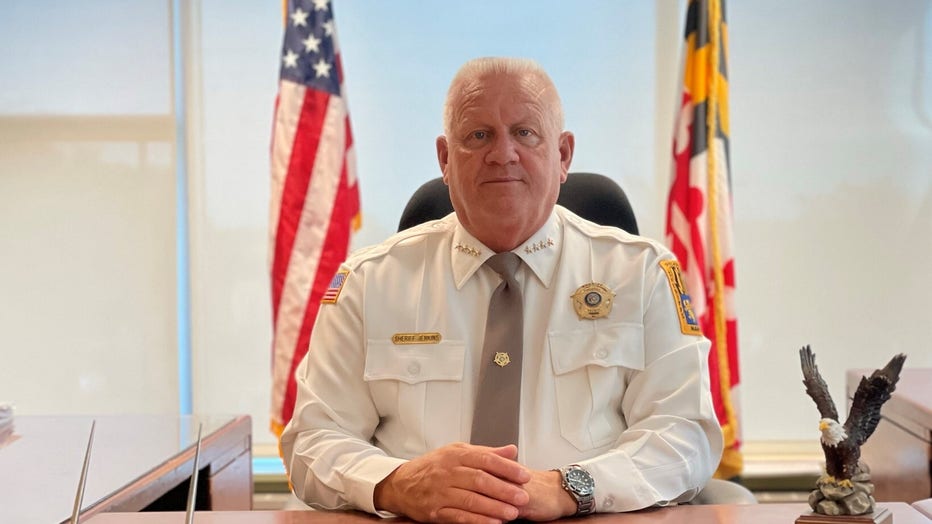 Frederick County Sheriff Chuck Jenkins
The six-count indictment alleged that between August 2015 to May 2022, Jenkins and Krop falsified documents using Frederick County Sheriff's Office letterhead requesting machine guns for evaluation and demonstration to the Frederick County Sheriff's Office.
Prosecutors say the pair knew there would not be any demonstrations of the machine guns to the Sheriff's Office and that the weapons were being purchased and given to Krop so he could rent them to customers. 
The Machine Gun Nest held two Federal Firearms Licenses ("FFLs") that allowed Krop and the business to possess and deal in machine guns under certain circumstances. But according to the indictment, Krop was charged with illegal possession of machine guns after seven were allegedly seized from him. 
The indictment further accuses Krop of offering political support to Jenkins in recognition of his support for the business.
In May, Jenkins' lawyers filed a motion to sever his trial from Krop's on the basis that Krop was seeking a trial date before the end of summer. Jenkins' defense argued that the counsel "cannot be prepared to defend this case within that timeframe."
His lawyers also claimed that because Jenkins "never received anything of value for his supposed role in this conspiracy — not money, rentals, use of the gun range, political contributions, or anything else of value" nor was he found in possession of any illegal firearms like Krop, his case could be prejudiced if they were tried together. 
As a condition of his pre-trial release, the judge ordered Jenkins to surrender his firearms but in July, his defense filed a motion to allow Jenkins to keep his two department-issued weapons.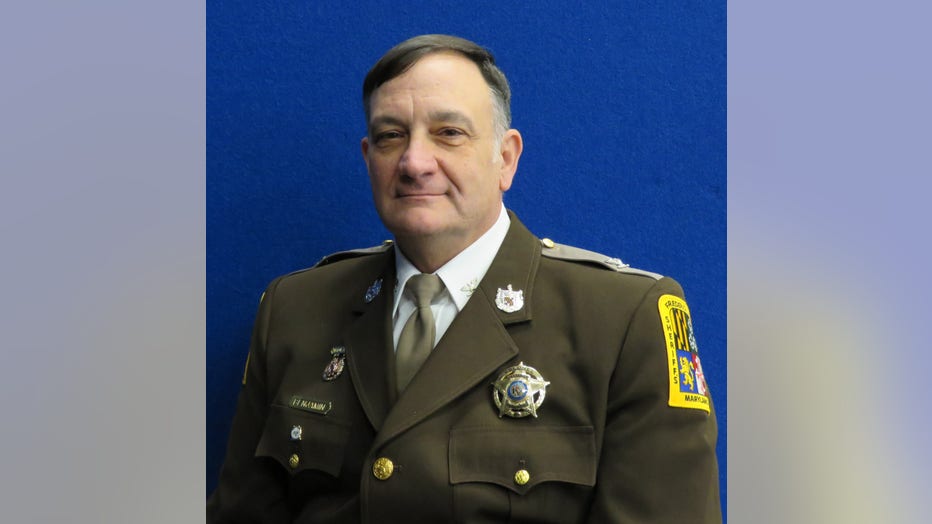 Chief Deputy Colonel David Benjamin
Chief Deputy Colonel David Benjamin, a 37-year veteran, was filling in for Jenkins during his leave. 
Jenkins provided a statement on why he released this memo Monday, saying: 
"I've made the decision that it's time to resume my full responsibilities and obligations as Sheriff of Frederick County," said Jenkins. "The leave of absence was self-imposed and there is no reason not to return to full duty at this point. My routine duties include the management of day-to-day operations, all administrative and management functions, and signatory obligations as the head of the agency.
"As a reminder, the Office of the Sheriff is the only law enforcement officer mentioned in our state constitution and is the chief law enforcement office of the county. Maryland's constitution calls for an elected Sheriff for each county. As it stands, I am still the elected Sheriff of Frederick County, and I am the only law enforcement officer directly accountable to the voting public."
In a previous statement released in April, Jenkins said he planned to remain out of the office "through the end of this judicial process," adding, "I know that my innocence will prevail at the end of all of this and that I will be found not guilty." 
If convicted, Jenkins and Krop face a maximum sentence of 25 years in federal prison. Krop also faces a maximum sentence of 10 years for the unlawful possession of a machine gun.