Former Wootton High School football coach charged with sexually assaulting players
ROCKVILLE, Md. (FOX 5 DC) - A former Wootton High School football coach is facing charges for sexually assaulting two players – and Montgomery County police are concerned that there may be more victims.
Download the FOX 5 DC News App for Local Breaking News and Weather
Police arrested 26-year-old Christopher Papadopoulos of Thorburn Place Monday night in connection with sex crimes involving underage victims.
They say Papadopoulos worked as an assistant varsity coach from 2016 to 2020.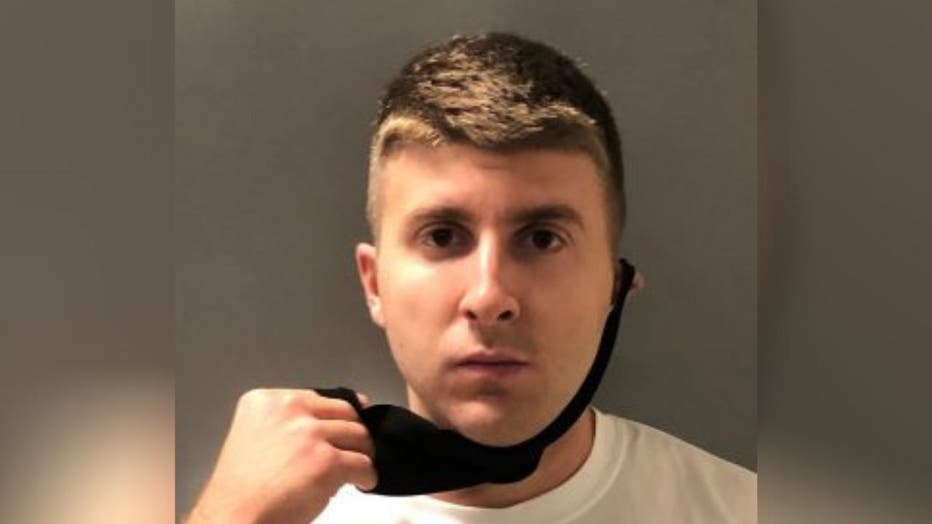 Police say the sexual abuse started back in the summer of 2017 where the former coach would invite one of the players who was 17 and a senior at the time, into his home in Gaithersburg. 
The understanding was that Papadopoulos, who was was 23 at the time, was helping the athlete with getting into college to play football.
During some of those visits, the victim said that he and the coach would do some stretches where Papadopoulos would be pushing or pulling on his muscles — but then it got to a point where the victim alleges the former coach began fondling him on numerous occasions and even asked him to take off his clothes.
READ MORE: Former Montgomery County lacrosse coach facing attempted murder and kidnapping charges
During the same year, a second victim, who was also 17 at the time, had been talking with Papadopoulos on Snapchat, where the coach would ask him to send pictures of him wearing only compression shorts.
Investigators say the coach then convinced the victim to start sending him naked pictures of himself. 
One time Papadopoulos even spent the night at the victim's home where in the middle of the night the victim alleges he felt Papadopoulos touching his body.
FOX 5's Lindsay Watts reports Papadopoulos said on social media that he would also be coaching at Quince Orchard High School. Officials say he was not hired in any capacity there.
Montgomery County Public Schools tells FOX 5 Papadopoulos is on administrative leave.
He faces charges including sexual abuse of a minor.  
The Montgomery County States Attorney John McCarthy said Papadopoulos was released on a $15,000 bond unsecured today.
Rene Sandler, Papadopoulos's attorney, shared the following statement with FOX 5 Tuesday: 
"While we recognize the seriousness of the allegations they are just that – allegations – which we will be zealously defended in court.
The outpouring of support from parents, former players and others in support of my client has been tremendous."
Police are asking anyone who may have been a victim or know of one to contact them. If you can help them in their investigation, call (240) 773-5400.