Forestville attempted sexual assault suspect's sketch released by Prince George's County police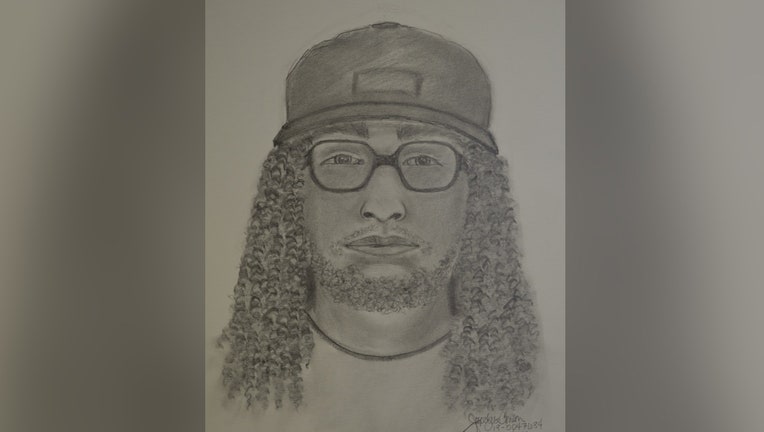 article
FORESTVILLE, Md. - Prince George's County police have released a sketch that they say shows a man who attacked a woman in Forestville about two weeks ago.
Police say at 10:22 p.m. on August 14, a woman waved down an officer to report an assault near the intersection of Pennsylvania Avenue and Walters Lane. 
The woman told police she was walking down Walters Lane when a stranger grabbed her, dragged her into a wooded area, and attempted to sexually assault her. 
During the attempted assault, the woman fought back and the suspect struck her several times, causing minor injuries. 
The woman was able to get away from the suspect and ran out of the woods to flag down an officer. During this time, police say the suspect ran away.
The suspect is a black male between the ages of 27 and 35. He stands between 5-foot-7 and 5-9, and weighs between 180 and 200 pounds.
During the incident, he reportedly had shoulder-length dreadlocks, and was wearing a white shirt, black cargo pants, black shoes, and glasses.
The new sketch shows him wearing a baseball cap.
Investigators will be conducting a neighborhood canvass in the area of Marlboro Pike and Silver Hill Road on Thursday at 7 pm.
If you have any information that might help police in their investigation, call (301) 772-4908.