First crash on rentable moped in DC highlights risks of electric dockless vehicles
WASHINGTON (FOX 5 DC) - Just hours after moped-sharing service Revel launched in D.C., a nasty crash is highlighting the risks of electric dockless vehicles as they become a more popular way to get around the DMV.
A man, who asked FOX 5 not to identify him but shared photos from his crash, says he hit a pothole on Logan Circle between 13th and P streets in Northwest on Sunday and fell off the vehicle. The moped landed partially on top of him and sent him to the hospital with a broken collarbone.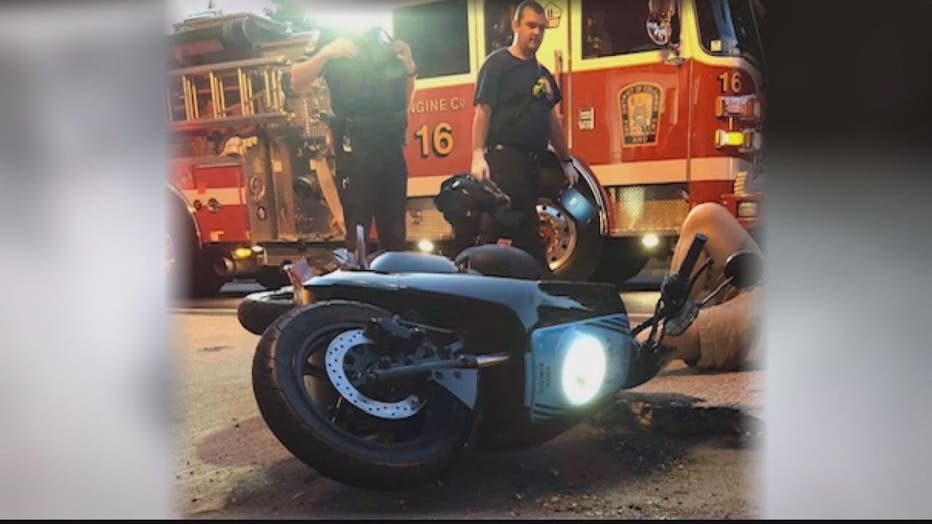 Mopeds are the newest dockless vehicles to launch in the district, but many jurisdictions have rentable dockless scooters or bikes, which doctors say are becoming the cause of emergency room visits.
"We see a lot of broken bones. We see a lot of broken collarbones, elbows, you know extremities. We see a lot of head injuries, which is even a bigger concern for us," said Dr. Emily Gordon of Suburban Hospital.
Dr. Gordon says the ER has seen an increase in injuries related to electric dockless vehicles, including broken bones and skin injuries. She says wearing a helmet and following traffic laws can help prevent the most serious injuries.
In a statement to FOX 5, a Revel spokesman said, "We are aware of the unfortunate incident in Washington, D.C. involving a rider. Safety is our number one priority. This is why we verify riders have a safe driving history as part of our registration process, why we require all riders to use the helmets we provide on each Revel, and why we offer free lessons."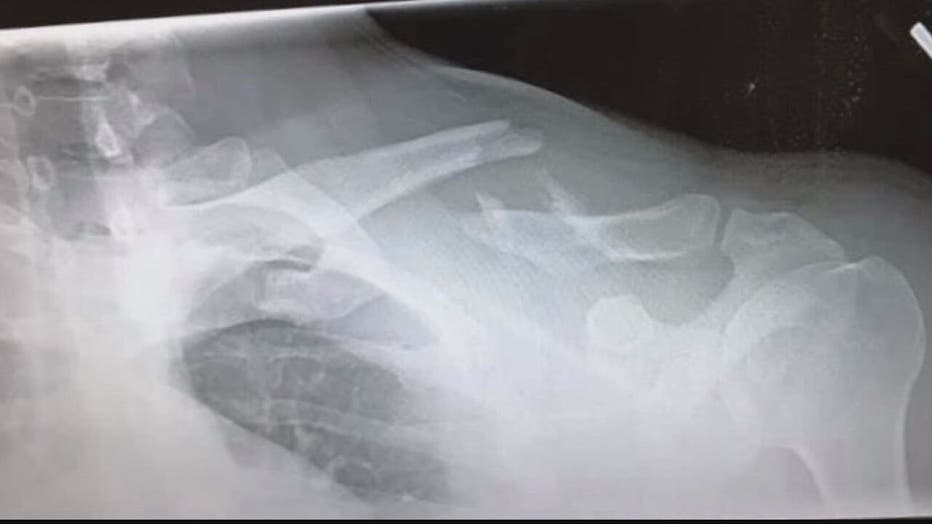 The District Department of Transportation requires all moped-sharing riders to wear a helmet but does not require adults to wear helmets on electric bikes or scooters, though they recommend it.
DDOT also requires dockless vehicle companies to submit monthly information including user-generated crash reports, but the most recent data released only covered between September and July of 2018. In that period there were 30 crashes, including one fatality, a man riding a Lime scooter.