FDA names 16 brands of dog food possibly linked to canine heart disease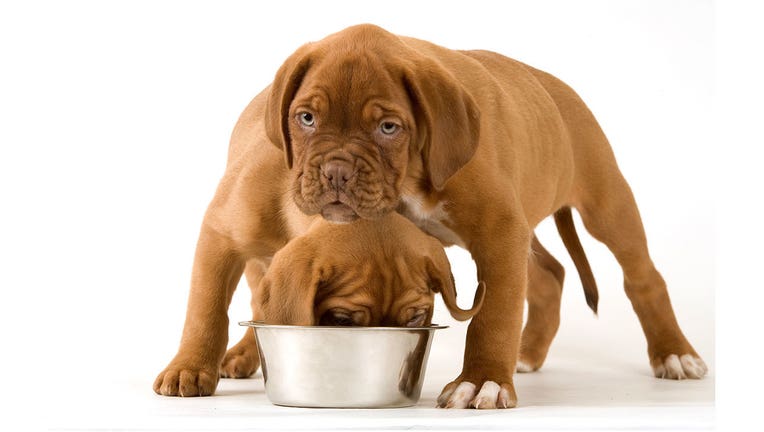 article
LOS ANGELES (FOX 11) - The U.S. Food and Drug Administration is warning dog owners that certain dog food brands may be associated with a heightened risk of heart failure in dogs.
The FDA has investigated more than 500 cases of dilated cardiomyopathy (DCM) in dogs eating certain types of dog foods that are marketed as "grain free," according to its statement.
The FDA released the following list of dog food brands named most frequently in DCM cases:
Most of the reported cases of DCM were associated with dry dog food formulations, according to the FDA, but raw food, semi-moist food and wet foods were also represented.
The FDA has not suggested owners change their pets' diets because it has not determined the nature of the potential link, but encouraged dog owners to work closely with their veterinarians.
"FDA urges pet owners to work with their veterinarians, who may consult a board-certified veterinary nutritionist, to obtain the most appropriate dietary advice for their pet's specific needs prior to making diet changes," the FDA report stated.
"We know it can be devastating to suddenly learn that your previously healthy pet has a potentially life-threatening disease like DCM. That's why the FDA is committed to continuing our collaborative scientific investigation into the possible link between DCM and certain pet foods," said Dr. Steven M. Solomon, director of the FDA's Center for Veterinary Medicine.