Family runs Marine Corps Marathon race to honor Prince William County Police Officer Ashley Guindon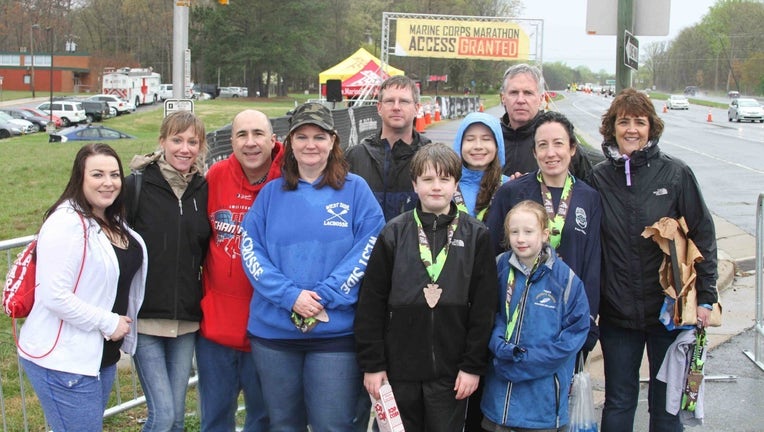 article
QUANTICO, Va. - The family and friends of fallen Prince William County Rookie Officer Ashley Guindon hit the pavement Saturday to honor her.
The Marine Corps 17.75k race included a special tribute of 150 police, first responders and supporters of Officer Guindon, who died in the line of duty on her first day of work in February.
Officer Guindon's aunt, Joanna Guindon, a veteran marathoner, said the course was "the toughest" she had completed, but that she was thrilled to be part of the tribute to Ashley and her fellow fallen officers of the Prince William County police force.
"She [Ashley] is definitely here today watching us and helping us get through this," Guindon said. "Ashley would really be proud of everybody, who gave their all today, and for Sharon, as she, and we all, grieve."
Guindon's mother and other family members stood at the finish line and helped pass out medals.
The male winner in the Master's category of the race was one of Guindon's colleagues, Prince William County Police Officer Jason Van Horn, of Bristow, Va. He finished the course in 1:09:16 after coming in second place overall in last year's race.
The Marine Corps 17.75K is part of the MCM Event Series hosted through November. Runners from 35 states participated in the event.